Recruiting is a lot different today than at the beginning of the year. One of the major changes is the way in which candidates experience the hiring process. From Zoom interviews to virtual onboarding, there are a lot of adjustments to make for both companies and candidates alike.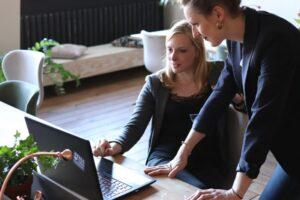 The hiring process may have changed in a number of different ways, but one aspect of it should never be altered. That is the candidate experience. It should always be a positive one for the applicant.
Change in the Landscape
Before the pandemic, job seekers had the upper hand because unemployment was so low. Now, however, the advantage has shifted more toward employers because so many people are now out of work. Employers may become more lax in their dealing with job candidates — and less concerned about making sure candidates are well looked after.
But this would be a mistake for several reasons. First, companies are still looking to fill about five million open positions, which is actually more than in 2014, when employers were really starting to have difficulty finding people. Second, companies that allow a poor candidate experience lose money because of it. Third, your brand will suffer – job candidates tend to talk about their negative experience with others in their profession. And fourth, job applicants are more likely to accept a job offer if they have had a positive experience. They're also more likely to recommend your company to others.
How to Provide a Good Candidate Experience
Communication
This is most important. You don't want to leave candidates guessing about where they stand in the process and what the next steps are, or even how many other people are being interviewed. You should find out what questions they have as well.
You should also be honest with candidates. Some HR professionals advise discussing salary up front to be sure the company and the candidate are in the same salary range. You don't want to go through the whole process, offer the candidate a job, and then find out that salary is a deal breaker. You also need to be honest about the position's duties – the good and the bad aspects of the job.
Also, respond to all applications, whether you intend to follow up with someone or not. This is simply common courtesy, and it will make a good impression on applicants. Most companies don't even bother to acknowledge the receipt of applications.
Respect
You need to treat candidates with respect. That means preparing for the interview, knowing the candidate's background and having questions already drawn up. Sometimes hiring managers show up unprepared, resulting in a haphazard interview.
The hiring process
It should be designed to be user friendly. Too often, companies make candidates jump through a lot of hoops. Applications are long and complicated. The candidate has to interview with too many different people, and the process takes too long.
Get Feedback
To improve the process, you also need to get feedback from the candidates. Find out what they thought of their interview. What kind of impression did they get of the company? Did they feel they received enough information as they went through the process? Did they think they were treated well? What did they like about the process, and what things would they change? What kind of improvements would they make?
Interviews are….a "tad" different now. And this does affect your candidates' experience with the hiring process.
Helpmates can do all candidate pre-screening for you, from sourcing qualified candidates, to conducting preliminary interviews, to checking references and vetting, sending you (whether via video or in-person) only the top candidates for final interviews.
Contact the Helpmates branch nearest you for more information.