Branding is a popular buzzword today. Companies use it to effectively market themselves to customers. Candidates build and manage their online brands to attract employers. But what about your company's branding…from an employment perspective?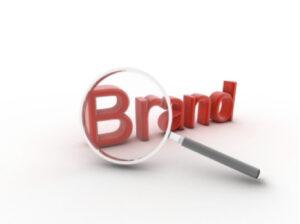 Differentiate your company's employer brand.
There are many levels to who you are as a company, and from an employment perspective, you can and should be leveraging your company's brand as a recruiting tool. This way of thinking may be a bit new to you, but we're here to help. Here are answers to three common questions companies have about leveraging their employer brand:
Why does differentiating my employer brand matter? This answer is incredibly simple, yet understanding it is essential to successfully leveraging your brand. Regardless of the hiring market, competition for top talent is always fierce. Your competition is taking steps to land them, and you should too. One of the easiest ways to differentiate yourself to candidates is to leverage that unique employer brand that makes your company a great place to work!
My budget is gone; how can I worry about differentiating my employment brand? For those companies who think that leveraging your employment brand means large-scale, snazzy marketing campaigns with billboards, commercials and bus advertisements – think again. Identifying and leveraging your employment brand is much simpler than that (really!). Sure, candidates like high salaries and lots of vacation time, but for the most part, many employers are offering similar compensation packages. Where you can really stand out is in the support you provide employees. Career paths are a hot topic right now, and many new employees are looking for that sign of stability and investment in their future. When creating job descriptions for new hires, work out a basic career path as well and outline it during the hiring process. Share your organizational vision and mission with candidates – in the job description, in the interview – make who you are a key component of every step of the hiring process.
How do I know what candidates are looking for in an employer? The answer to this question is right in your office, literally! Talk to your employees about why they decided to accept a job with your company. Go to long-term employees and ask them why they've stayed. There's no need to guess what people want from a prospective employer – you have plenty of people who can provide you those answers! If you fear that your employees won't be totally honest by one-on-one conversations, a simple, brief and anonymous survey can also get you the answers you need.
There's one final tip that can make a big impact on how candidates perceive your employer brand – be genuine. Don't put out messaging that supports who you want to be…take an honest look at your organization and support the culture and benefits that make you a great place to work. That authenticity will come through to candidates, and will help you win the competition for great talent.
Finding great talent can be a time-consuming challenge, and attracting that talent can be even harder. Here at Helpmates, our hiring process has been carefully honed for more than 40 years. We take the time to fully understand what makes your organization unique, and then we put our process to work, finding you the best talent to make an impact on your business. Contact us to find out how we can help you differentiate your employer brand and attract top talent.
Image courtesy of FreeDigitalPhotos.net/David Castillo