At Helpmates, we consider warehouse workers as unsung heroes…the purveyors of purchases, if you will.
From online consumers to large companies purchasing specialty equipment, we have warehouse professionals to thank for keeping things in stock, packing them securely, and sending them to us as quickly as possible.
Warehouse workers are a pretty big deal.
So if you're looking for your next warehouse job in California, it could be a click away with the help of a staffing agency. The right agency can help you unlock numerous opportunities to secure a high-paying warehouse job. 
Whether you're an experienced warehouse professional or a job seeker exploring new horizons, this article is tailored to help you make informed decisions and land a job that matches your skills, needs, and career goals.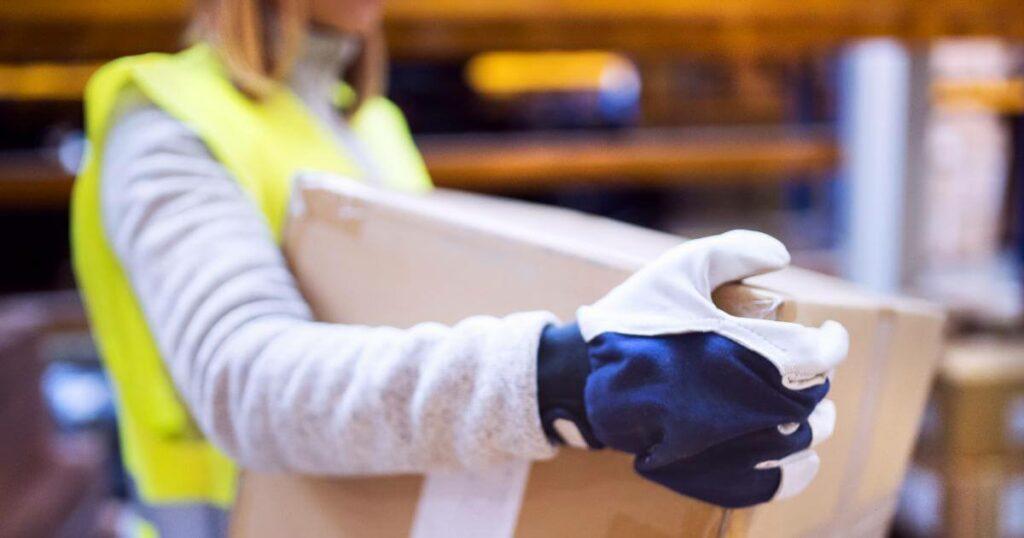 High-Paying Warehouse Jobs in California
Warehouse Manager
Warehouse managers oversee the entire warehouse operations, ensuring:
Efficient inventory management
Timely order fulfillment
Staff supervision
With experience and leadership skills, warehouse managers can earn attractive salaries.
Inventory Clerk
Inventory clerks make sure orders can be fulfilled at all times. They are responsible for:
Managing inventory levels
Conducting audits
Ensuring accurate record-keeping
Their attention-to-detail and organizational skills are highly valued, making this position a lucrative choice.
Forklift Operator
Forklift operators play a vital role in moving, loading, and unloading goods using — you guessed it — forklifts and other material-handling equipment.
Skilled operators with relevant certifications can earn higher wages, especially in busy warehouse hubs throughout California.
Order Puller
Often used interchangeably with Material Handler, Order Pullers do exactly what the name implies: pulling stock off the shelves to fulfill orders properly. Their role involves:
Reviewing incoming pick tickets
Wrapping/packing orders and placing them on trucks for delivery
Monitoring inventory levels and suggesting new orders when needed
This position often offers competitive pay due to its critical importance in maintaining customer satisfaction.
Shipping and Receiving Clerk
Shipping and receiving clerks manage incoming and outgoing goods. These clerks:
Assist with the receipt and distribution of packages
Print shipping labels and postage
Inspect incoming goods for damage
Their focus on efficiency and accuracy makes them desirable candidates, with desirable pay rates to match.
The Benefits of a Warehouse Staffing Agency
A warehouse staffing agency can play a crucial role in connecting you with top employers in the industry. They possess extensive knowledge about the warehouse job market and have established relationships with leading companies throughout California.
By partnering with a reputable agency, you'll gain access to a wide range of opportunities, receive 1:1 support, and increase your chances of securing a higher-paying position (like the roles highlighted above).
Industry Expertise
Warehouse staffing agencies possess in-depth knowledge of the industry and understand the specific requirements each employer has. 
They can match your skills, experience, and preferences with available job openings, maximizing your chances of securing a high-paying position where you'll thrive.
Access to Hidden Opportunities
Some of the best-paying warehouse jobs may not be advertised publicly. By working with a warehouse staffing agency, you'll have access to these hidden opportunities — and gain an edge over other job seekers.
Safer Warehouse Jobs
The transportation and warehousing industry is one of the most dangerous according to the National Safety Council. It makes sense considering moving forklifts, heavy lifting, and the increased risk of falling items. 
A reputable warehouse staffing agency will partner with employers who put safety first and greatly reduce your chance of a job-related injury. Look for the Safety Standard of Excellence award. 
Resume Optimization and Interview Preparation
Staffing agencies provide valuable assistance in polishing your resume, highlighting your relevant skills, and tailoring it to specific job requirements. 
They also offer interview preparation guidance, helping you present yourself confidently to potential employers.
Long-Term Career Support
A reputable warehouse staffing agency is invested in your long-term success. They can provide guidance on career advancement, training opportunities, and help you secure higher-paying roles.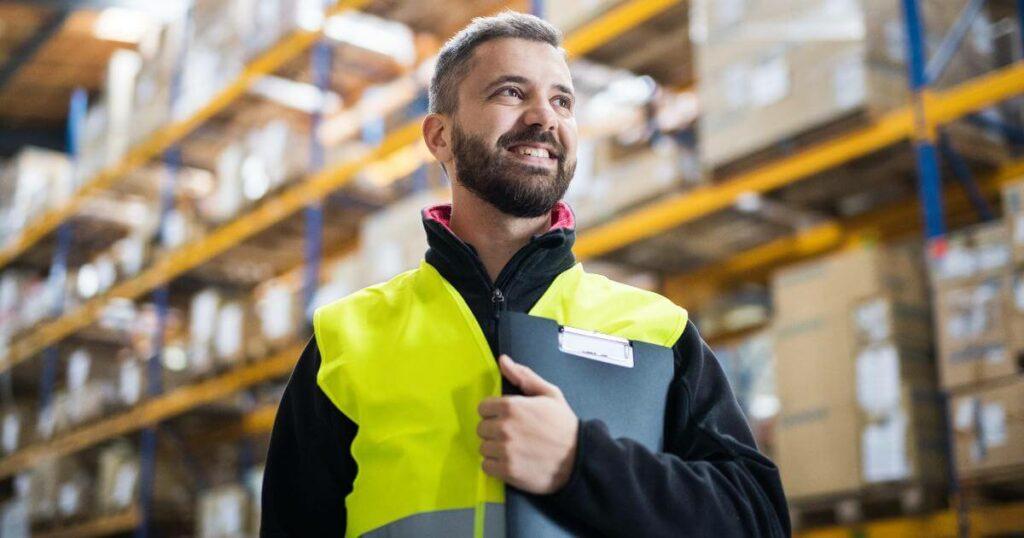 A World of Difference
When it comes to finding the highest-paying warehouse jobs in California, partnering with a trusted warehouse staffing agency can make a world of difference. 
Their industry expertise, vast network, and commitment to your success increases your chances of securing a well-paying position. Take advantage of their services, tap into hidden job opportunities, and unlock a thriving career in California's flourishing warehouse industry.
See What's Out There
Helpmates regularly has warehouse jobs available throughout California; you can find them here.
Not seeing what you're looking for? Join our talent community and set up warehouse job alerts so they come right to your inbox when available.