Have you made any 2016 New Year's Resolutions? Chances are if you did, at least one of your resolutions is health focused. Half of the top 10 resolutions are health related….and 1 in 3 people will ditch their resolutions by the end of January.
We're closing in on the end of January now, so rather than let your employees (or you!) ditch their health-related resolutions, why not take advantage of the shift in focus toward healthy living and build a stronger wellness program? Forty-five percent of Americans working at small to medium-sized companies say that they would stay at their jobs longer because of employer-sponsored wellness programs, and productivity also increases as a result of employer-sponsored wellness initiatives.
Keys to a successful wellness program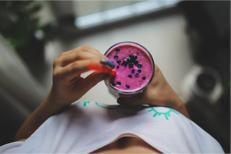 Has your employee wellness program faltered in recent years? Or perhaps your organization is still waiting to get started? Here are five keys to a successful wellness program in any industry:
They're realistic. Sure, many of us would love to become ultra-marathoners or adhere to the healthiest diet on the planet, but those aren't exactly realistic goals for most people. So rather than creating programs that aim to create superheroes, aim instead to help your employees make incremental changes that steadily improve their lives. A lunch hour massage therapist visit will likely be a huge hit. Yoga classes, meditation coaching, healthy cooking classes, team outings to local "laser tag" venues or other active but fun places, are all very fun, simple and accessible ways to get your team moving in the right direction.
They're fun. If you look at the few examples mentioned above, they're all realistic for sure, but they're also fun. Watching filmstrips and reading textbooks may have been necessary when we were in school, but in the real world we tend to, well, avoid them like the plague. Choosing fun places for active team outings and bringing in engaging teachers or coaches to lead classes are great ideas. Adding a competitive element can also make things fun and provide some extra incentive to your team. "Biggest Loser Challenges" are very popular in workplaces across the country, and winners designated for milestones and achievements throughout the challenge (which can be any duration, but are often between 8 and 12 weeks) can win small, yet fun and healthy prizes like gift cards for healthy restaurants, supermarkets or gyms, extra break time or even cash (budget permitting).
Participation starts at the top. Many of us have been in organizations that tried to enact new policies or programs that ultimately failed because participation waned. And that often starts at the top. If you're going to start a "Biggest Loser Challenge" or a series of lunchtime classes — any of these or your own suggestions — your organization should believe in these initiatives and be active in them at every level of your business. If you're bringing in a chef to teach healthy cooking classes, your CEO or VPs should stand alongside your customer service reps. When participation and enthusiasm are genuine from all levels, it is contagious. Your team will believe that the organization truly supports and cares about the initiative, and its potential for success is much higher.
Practice what you preach. If your employee cafeteria serves junk food or your vending machines are filled with candy bars and unhealthy snacks or drinks, you could be derailing your employee wellness efforts. Supporting your initiatives by surrounding employees with easy, healthy choices is one of the biggest ways to nurture a successful employee wellness program. Beyond the break room, think about meetings – bring in salad bars and flavored water instead of pizza and soda. Post signs around the office sharing information about employee wellness initiatives. Swap out the TV in the break room for a treadmill or bike. Think of ways to create a healthier office, not just a health program.
Follow through. If your initial foray into employee wellness is an initiative – like the Biggest Loser Challenge – don't just let it end. Keep up momentum by enacting ongoing initiatives and changes (like those mentioned throughout this post) to create and nurture an environment of wellness. One-off events and initiatives are great for spearheading efforts, but your continued commitment to employee wellness is what can ultimately help boost productivity, improve your employees' health and build a stronger team with higher retention rates for your business.
Before you can develop and implement successful employee wellness programs, you need a team of superstar employees. Helpmates has an extensive network of talent in a range of disciplines across Southern California. We'll help you find the right employees to help you reach your goals. Contact us today to get started.