If there's one thing employers and their workers can count on is that….they can't count on much. What was there yesterday is gone today. Co-workers, clients/customers, technology: they all change.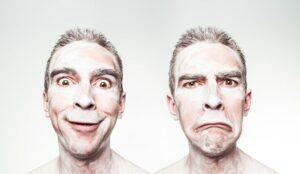 Change always has been with us, of course, but the rate of change today is unheard of (some are calling it "exponential") and when it happens in the workplace it's extremely stressful, resulting in fatigue, depression, illness, low morale, and….decreased productivity.
How often does change occur in the workplace? Gartner, a business research company, said in 2018 that the pace of change in business has accelerated considerably over the past 10 years, with the average organization undergoing five major changes in as few as just three years.
Helping Workers Deal with Change
The first – and critical step – to helping your employees cope with workplace change is to let them know that changes are coming. This sounds like a no-brainer first step, of course, but not all businesses tell workers of impending change, or they don't give them time to process the fact.
Additional steps:
Before making the change, acknowledge the old way of doing things. "Formally" make note of the work done the old way, celebrate successes and help your team members feel appreciated for their previous work. Celebrating helps workers feel encouraged about taking on the change.
Be sure to explain the why behind the change and make it clear why the change will be happening now and not later.
Let employees know the outcomes you expect with the change.
Be sure your management teams understand how the change will be implemented, when, the tasks necessary to make the change, its timeline, and any challenges you anticipate.
There Will be Push Back
Your employees will complain. They will balk. They will be stressed.
It's not true that people don't like change, it's that we don't like change that we think isn't to our benefit! To counter this, you need to understand the change from your employees' perspective.
What could people be fearful of? They could be worried about loss of status or job security, fear of the unknown, fear of failure, politics within your company, etc.
Bottom line: you will need to carefully and over time (a few weeks) help your employees understand how the change will actually benefit them, both as a company and – especially – as individuals.
For example, if the scuttlebutt you hear is that members of your team are worried they may lose their jobs, emphasize that they'll be learning new skills.
Keep Communication Open
Let your employees know they can go to managers and executives with questions and concerns. Reward the behaviors you want instead of punishing those you don't. Make sure managers have the training and resources to help their team members make the transition.
Finally, provide coping strategies to employees: encourage them to exercise, eat well, get enough sleep. Make it a part of your company culture to take regular breaks that include stretching, walking around the block or even within building, maybe even meditating. (Could you provide quite places for this?)
Workplace Change: a Force for Good?
Done well – and that entails creating a plan well in advance of any large organizational alterations – change in your workplace can empower your employees as it (re)engages them with the work you do/services you provide. It can, basically: reenergize your workplace!
Do you need some help – whether temporary or long-term – during a time of workplace change at your company? Helpmates can provide you hard-working temporary personnel for a day, a week or months. Contact the branch nearest you for more information.