Most bosses have high expectations – as well they should. But sometimes a manager can be unreasonably demanding. There is nothing that raises stress levels more quickly, and nothing that pulls down morale and productivity more readily.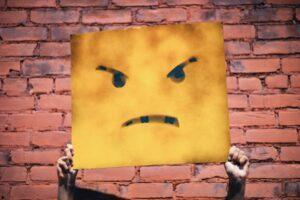 The stress it induces can also lead to health problems. Studies have shown it significantly raises the probability of a heart attack. So, if you find yourself in such a situation, how do you handle it? Here are some strategies to help you change the dynamic for the better.
Take a different perspective
An assignment your boss has given you may appear to be extreme to you, but take a moment to look at the task from your manager's viewpoint. It could be that your supervisor sees a way of doing the work that is not as onerous as it appears to you, or that you are misinterpreting what your supervisor wants.
Or it could be that your supervisor is intentionally giving you a challenging assignment because he or she is looking to push you into a higher level of performance, to help you reach your potential. Or it could be that you are selling yourself short, that you are underestimating your ability.
Propose solutions
On the other hand, if your boss is continually dumping an inordinate amount of work on you, or otherwise asking too much in the way of results, then you have a real problem. Your first step should be to arrange a meeting with him or her.
The purpose of the meeting obviously is to work through the situation, but going in simply to complain about the workload or expectations and to say you cannot accomplish the assignments will not go over well. You need to prepare what you are going to say, and you need to focus on how to solve the problem.
You need to explain what the problem is, and what needs to change in order to accomplish the task. You may, for example, need more time to do the job or more people. But the focus here again is on getting the job done.
It also helps to get more information, such as the purpose or goal of the project, what obstacles you are likely to encounter, and if there have been any similar projects undertaken in the past that might help to provide some guidance.
Consider why your supervisor may have such high expectations
Try to put yourself in your supervisor's position to understand her behavior. He or she may be getting pressure from higher ups to boost performance, or she may be positioning herself for a promotion. It could also be that she is considering whether to give you increased authority and responsibility and is monitoring how you handle it.
Check with coworkers
You probably aren't the only person who is having difficulty handling the demands of your supervisor. Talk to your coworkers about their experiences with your boss and find out how they handled the situation. Find out what they know about your supervisor and her background and motivations.
Try to find people in the company who have had a good working relationship with your boss and learn what you can from them.
Try stress-reducing activities
If you are going to perform at your best, you need to stay healthy and keep stress to a minimum. There are a number of different ways to do that. Make sure to get enough sleep and exercise, eat a healthy diet and maintain a good social life.
If, no matter what you do, you've decided it's time to leave your boss for another one, check out our current job opportunities here at Helpmates. Find one or two that look interesting? Then follow application instructions or call the Helpmates location nearest you.