With many more employees working from home because of the pandemic, companies have had to make adjustments in the way they do things. Even with the help of technology, working with people in different locations presents unique challenges.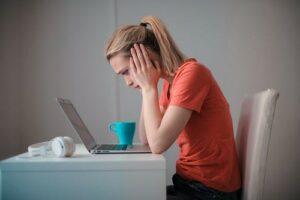 One of those challenges arises when you need to let an employee go remotely. Doing it long distance requires some extra measures and preparation. Here are a few tips.
Set up a meeting
When terminating an employee in person, you would usually set up a meeting, telling him or her you have something important to talk about. You would never simply end a conversation with, "By the way, you're fired."
The same etiquette applies to remote workers. It is simply bad form to abruptly send an email to the person telling them they've been terminated. Set up a virtual meeting first so you can give the person the time and attention they deserve. With remote workers, this may involve taking different time zones into account.
Also, during the meeting set up a time for a virtual exit interview and a timeline leading up to the employee's exit from the company.
Be open and honest
When talking with the person, be up front about the reasons for the termination. The news will most likely not be entirely unexpected if it is performance related because it will be the final step in a process. The person should be well aware of the issues that led to this point.
You also need to inform other employees about the termination and be ready to answer questions about the impact on them and the company.
Be ready for questions
The employee will probably have a number of questions about their termination, questions related to administrative details such as severance pay and benefits. You may want to have someone from your human resources department sit in on the meeting to answer these types of questions. The employee will also probably have questions surrounding the reasons for the termination.
Again, it is important to be open and honest about the situation. This should help to maintain an amicable relationship with the employee, and he or she deserves no less.
You should prepare for these questions in advance. Put together written notes about everything that is likely to be discussed. This is a good precautionary measure to take in the event that the employee decides to take any legal action against the company.
Be aware of the legal requirements
A remote employee could be in a location far away from the company, and the laws where they're located could be different from those where the company is located. As a result, the manager needs to be aware of the different legal requirements that may affect the termination.
Determine how equipment will be returned
Often companies supply remote employees with equipment to enable them to do their job and communicate with coworkers. If you are terminating a person, you need to work out a way for the equipment to be returned. This can usually be accomplished by having the employee ship it back, with the company covering the cost.
It is important to plan ahead to work out the details and prepare for different possible outcomes.
Cut off the employee's electronic connections
Remote employees have access to a company's digital information from their home. To protect this information, you need to cut off their access to all company information immediately after their termination.
You may also want to make backups for any information available to the person and change passwords.
If you've had to let someone go and need a replacement quickly – even if the person worked remotely – contact the Helpmates branch nearest you. We have many terrific temporary specialists ready to get to work quickly, even remotely!