Many job seekers don't know how to find – let alone contact – recruiters, especially if they're interested in looking for a new position while still working for their current employer. (Hello, lovely passive candidate!).
In today's hard-to-find-great-candidates environment, it's far, far, FAR better to be visible. Easy to find and talk to. And this goes for online as well as in real life.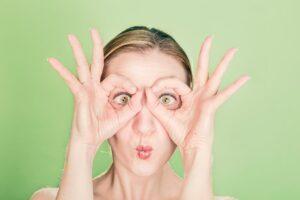 Let's discuss how recruiters and human resources pros can make themselves more visible to potential candidates and reap the ensuing rewards.
If you recruit locally, get out of the office!
What are you doing sitting at your desk!? Yes, we know you have many requisitions coming in, but if you're going to get them out, get out! Go to chamber events. Talk at college campuses. Join your PTA. Join United Way and volunteer. Sure, we know you probably belong to SHRM, but how often do HR pros send you great candidates?
Instead, get out of the office and talk up what you do. Mention some current openings. Ask any and all people you meet if they might know of someone for a position.
Put your contact info on job postings.
That's right: your name, email and phone number. Expect emails and phone numbers – and resumes. Welcome emails and phone calls. Answer the phone when it rings; reply to email questions from potential candidates.
Publish a post on a topic of interest to your target candidates and publish it on LinkedIn Pulse.
Pulse posts can be a great way to showcase you expertise as a recruiter to potential candidates. Once it's published to your profile, share it. Join relevant LinkedIn groups and share a link there. If someone comments on it, make sure to reply. Place a link to it on your personal Twitter and Facebook channels.
End the post with a specific call to action (known as a CTA to marketers). If you've written a post that discusses how to find a job in your industry, consider saying something like "To learn more about opportunities in this field, email me at…." And so on.
If you're a hiring manager or recruiter at an Orange County or Los Angeles-area business and need help finding great talent, contact the recruiters at Helpmates. We specialize in finding workers for temporary, temp-to-hire and direct-hire opportunities in administrative work, healthcare, financial services, warehouse/distribution, and – yes! – human resources! Contact the office nearest you and craft a recruiting strategy to help you.