With significant advances in technology and portability of communication, video interviewing is gaining traction in recruiting circles. While the technology is intriguing, there are specific factors to consider when debating whether video interviewing is the right fit for your business.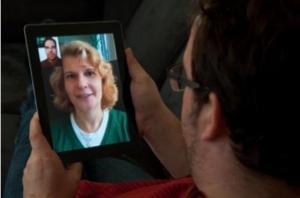 We've compiled a list of potential benefits and pitfalls of this emerging technology trend:
Positives of Video Job Interviews
Flexibility. Sometimes it can be difficult to synchronize schedules for interviews, but video interviewing means travel time is eliminated, allowing for more flexibility that helps both employers and candidates.
Potential Cost savings. If you're considering out-of-town candidates, video interviewing can help you conduct initial screening without the travel costs associated with bringing those candidates in-house.
Additional Candidate Insights. Video interviews allow you to see a side of candidates you may not see during in-person job interviews. Quiet, organized surroundings can help identify candidates who are detail oriented. A technically smooth interview may signal a candidate who is tech savvy and can maximize computers or mobile devices – a great boost to any office.
Pitfalls of Video Job Interviews
Technological hiccups. Simply put, many offices lack updated computers or video technology to adequately allow for smooth video interviewing. Add in potential problems associated with slow or problematic internet connections, and any convenience associated with video interviews is lost – and then some. That's only accounting for the potential technical issues in your office – there's simpy no way of knowing whether candidates have met the technical requirements. Often times, the only way you can find out is when technical issues force you to delay or even cancel an interview.
 Poor locations. Conducting video interviews in your office or cubicle can mean major distractions from coworkers talking or playing music, or even just regular office noise – computer microphones pick up everything, and any distractions can be bothersome to you and especially the candidate, leading to a lower quality interview. Poor lighting can also impact video job interviews, making it hard for candidates to see you (or vice versa) and impacting your ability to connect during the interview.
Lost insights. Video job interviews can make it difficult to pick up on subtleties like body language that interviewers can gain during in-person job interviews. Body language, eye contact, even a confident voice can be lost due to the impersonal feeling of screens and potential connectivity lags prevent answers from coming through quickly and with the intended tone, volume or emotion.
The quality of job interviews depends on many factors, but conducting quality interviews and finding top talent is essential for any business. The Helpmates team has extensive experience sourcing and interviewing candidates in a range of industries across Southern California. We'll help you find the talent you need to reach your goals.
Are you "social?" Like us on Facebook or LinkedIn, or follow us on Twitter for more hiring and HR news, tools and insights.
Image courtesy of FreeDigitalPhotos.net/franky242