Have you heard the buzz about Snapchat and recruiting? With 158 million people using Snapchat every day, it's no wonder the social platform has enticed recruiters.
In a nutshell, Snapchat allows users to record videos, take photos, add then text and graphics to a message and then send it to a specific list of recipients.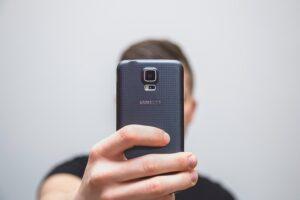 The feature that has made Snapchat so popular with Millennials and Generation Z is because each of those messages (known as Snaps) have a set time limit, from about 1 to 10 seconds, depending on the length the Snap's creator chooses. If a recipient opens a Snap in the Snapchat app on a smartphone, the message disappears after the allotted time, whether the recipient looks at it or not. The platform therefore has a huge "Look at me NOW or miss out!" vibe. (A recipient can open a Snap and save it for later, but the recipient needs to save it quickly.)
While you may think that you don't want to recruit teens (Generation Z), understand that as the social channel grows, user age also is growing: about 50 percent of Snapchat users are older than 25 and the number of 35-year-olds and older is growing, as well. (More Android users have downloaded the Snapchat than the Twitter app!)
Using the Power of a Disappearing Image/Video to Your Recruiting Advantage
So how can you incorporate Snapchat into your recruiting strategies? Take a look below.
If not already using the app, download it and create an account.
Take a profile picture and add some friends. (Make sure you're careful about the username you choose, as you won't be able to change it. Since you may use Snapchat for professional purposes, choose as professional username as possible.)
You also can use a public/professional/company profile as you get used to the app. But until then, play around with your personal account to get used to its quirks and capabilities. Have fun!
Learn the lingo: a Snap is a message that's deleted. A Story is an image or even video that's accessible to recipients for up to 24 hours.
Once you start using the app for recruiting, get creative!
Online marketing company HubSpot has a nice blog post on how to use Snapchat for business, including tips on using it for recruiting (scroll down to the last one, about HubSpot's own used of the app for recruiting).
Post live videos on Snapchat.
Are you holding a big conference, seminar or recruiting event? If so, send a photo, video, or clips of speakers, etc. to your followers. Get them involved!
Use Snapchat's Stories feature to post job opportunities.
Tape the hiring manager talking a bit about the opportunity – make sure he talks about why it's a great opportunity for someone – and ask people to send in their resumes.
Video team members talking about their day-to-day lives at work.
Use Stories and send the short videos to your followers. Doing so gives potential candidates a peek into your culture. Provide Snaps and Stories about team member birthdays, promotions, team meetings and outings. You get the idea.
In other words, stay professional, but show your potential candidates the exciting and fun things that take place day-to-day at your firm.
Speaking of fun, it may sound corny, but we do love to match great candidates with terrific employers in Orange and Los Angeles counties. When you have a direct-hire, temp-to-hire or temporary opportunity at your company, call upon Helpmates to find you the talent you need. Contact one of our Southern California offices today.