Companies try to avoid employee turnover as much as they can, and that is as it should be. Generally, If you are hemorrhaging people, it is usually an indication that something is wrong.
Plus, there is the time, money and effort involved in hiring people to replace those who have left.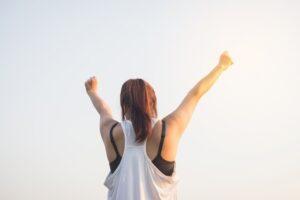 But it's not all bad when it comes to turnover. And that is precisely because of what it can tell you about how things are going at your company. Turnover can be a useful bellwether of your business' health when you look under the hood to determine what is driving that turnover.
High Turnover
If turnover has been going up, there are naturally two questions to ask – who is leaving, and why are they leaving?
If your top performers are jumping ship it's obviously a cause for concern. But if the ones leaving are poor or mediocre performers, that's less of a problem.
You may find that more people are leaving at about the same time that you are instituting changes at the company in its culture or operations. It could be that the people heading for the exits are unwilling or unable to adapt to the changes being made. In this case, their departure may not be that distressing. It gives you the opportunity to bring on board people who are a better fit for the culture you are trying to create at the company.
On the other hand, if people are leaving because of outdated skill sets, it is often better to try and keep them and retrain rather than simply hire new people.
But here is where the why of leaving becomes important: employees could be leaving because they are uncomfortable with the changes being made or because they are not getting enough support during the transition. In that case, you risk losing the good performers with those who are discontented. It's not always easy determining the reasons for turnover, but exit interviews and employee surveys can help get at the root cause.
Low Turnover
At the opposite end of the spectrum is very low turnover. At first glance, this might be reason for celebration. But again, you need to go beyond the simple metric to look at what is going on behind the numbers.
For example, you may have people who have simply fallen victim to inertia. They show up each day and do just enough to get by and collect their paycheck. They may have no intention of leaving because they are comfortable in their jobs – possibly too comfortable – with no impetus for change or improvement.
To find out if this is the case, you need to survey employees anonymously to find out their level of engagement and their intent to stay with the company. If you find that levels of employee engagement are not all that high, but people have no plans to leave, you know that they are pretty much just marking time.
Your next step is to drill a little deeper and find out which departments are affected the most. Then you can take steps to work with these employees and raise their performance levels. Managers should meet with these employees to assess their interests, strengths and training, conducting performance reviews and looking at ways to improve.
Low turnover or a constant churn of employees leaving: if you're looking for great workers, call the Helpmates branch nearest you. We can supply skilled associates for your temporary, temp-to-hire and direct-hire opportunities. We look forward to hearing from you.