Every employer knows that workers' comp can be a significant strain on the bottom line for companies with industrial type jobs.  But, did you know that every company in California is potentially affected by the legislation pending right now?  That's right!  Workers' comp is an issue for every employer and can significantly impact the bottom line, even for companies whose employees work in office settings.  In recent years, according to the California Workers' Compensation Institute, the costs associated with claims have risen significantly, with some costs nearly 150% higher than they were just a few years earlier.  And more change is coming.
California needs workers' comp reform, and the proposed changes in the form of SB863 passed both houses of the legislature easily at the end of the session in August. The wide-ranging changes for treating and compensating injured or ill workers received sweeping bipartisan support in the State Assembly (66-4) and in the Senate (34-4).  It now awaits the signature of Governor Brown, who has already said the bill has his support.
Both those in favor and the opposition have compelling arguments for and against SB863.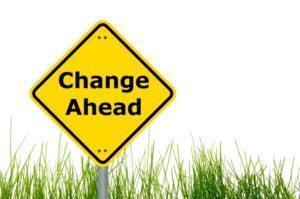 Supporters point out SB863 would:
Workers advocates are opposed to the changes because they feel SB863 would:Increase permanent disability benefits by $740 million, an average hike of about 30 percent.
Create a $120 million program for workers injured severely enough that they cannot go back to a job at their previous wage level.
Pay for the increased benefits by reducing medical costs and administrative procedures.
Benefit California businesses by easing a potential 18 percent increase in their workers' compensation insurance costs.
Reduce the number of lawsuits filed over treatment and compensation.
Workers advocates are opposed to the changes because they feel SB863 would:
Lose their right to a face to face medical exam as part of an appeal of treatment denials.
Take away judges' ability to hear treatment denial appeals, except under the most extreme circumstances.
Make it harder for workers with severe earnings losses to recoup fair awards because it eliminates the concept of "diminished future earning capacity" from the Labor Code.
Increase costs by adding a large Independent Medical Review system on top of the current system.
Most agree that SB899 of the Schwarzenegger-era is in desperate need of reform, but some question whether SB863 is really able to effect changes that will benefit both California businesses as well as those in need of workers' compensation the most.
Helpmates has long been recognized nationally as an industry leader in risk management.  While workers' comp is complex and expensive, partnering with a company like Helpmates with professional risk management expertise can greatly enhance a successful risk management and workers' comp strategy.  Contact us today for more tips on minimizing risk and maximizing employment success!