You are at a point where you are giving serious consideration to leaving your job. It could be that the job no longer challenges you, that it has become routine. Or you've hit a dead end – there is no avenue for advancement. Or you simply cannot get along with your supervisor. Or you're just burned out.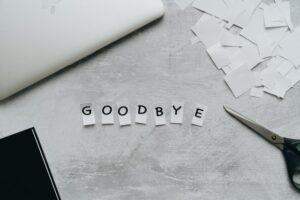 Whatever the reason, there's definitely a right way and a wrong way to quit your job. Here is the right way to do it.
Think carefully
The first step is to think about why you want to quit. All of the reasons listed above are valid. But there are others that are a bit shakier. If you're angry about being chastised by your supervisor or colleague or because you were passed over for a certain project, these are not good reasons to leave your job. Take a little time to cool off before you make any rash decisions that you might regret later.
Consider if there are alternatives to leaving your job, such as transferring to another department or asking for more responsibility, or working out problems with a coworker.
Also, career counselors advise having another job lined up before leaving your current position. It is much more difficult to find work when you are unemployed because this still carries a stigma with employers.
Letter of resignation
Because of its purpose, the language used in this document should be more formal. You should use the full name and title of your supervisor.
Your resignation letter doesn't have to be long. It should state your intention to leave, when your last day will be, your reason for leaving, and an expression of appreciation for the opportunity to work at the company. You could also include a few positive remarks about your experience.
Giving notice
This should be done face-to-face, not through email. It is customary to give two weeks' notice, but this can vary. Your supervisor may ask you to stay longer for various reasons. If this is the case, you should agree to the extended period to maintain a positive relationship. You don't want to burn any bridges. It's also possible that you may be asked to leave immediately, so you need to be ready for this. You should also suggest a transition plan for transferring your assignments.
What you don't want to do is give vent to any vindictiveness over your frustrations about the job or interactions with other people at the company. This will accomplish nothing. You also want to maintain good relationships at the company.
After you have given notice in person, then submit your letter of resignation.
Odds and ends
Make a list of the tasks you need to take care of before you go. This includes things such as cleaning out your files, finishing up any outstanding assignments, and so on.
Delete all personal information on your computer. You should do this before giving notice in case you are asked to leave immediately.
Put together notes covering all of your duties and responsibilities, as well as the status of your current projects and any background information needed to complete them if you are unable to. Get contact information from your coworkers.
Do good work
It may be difficult to concentrate during the final weeks or days you are still at the company. But you need to maintain your professionalism, and that means continuing to turn in the best work you can. This will certainly leave a good impression on your supervisor and coworkers.
Wondering if there's a better job opportunity waiting for you? Check out Helpmates' job opportunities. If you see one or more that look interesting, either contact the office nearest you, or follow the posting's application instructions.