Why Telecommuting Might Not Make Sense
Telecommuting is definitely on the rise. The Society For Human Resource Management (SHRM) recently reported that telecommuting has increased threefold in the past 20 years, and more employers are beginning to offer the flexibility of working from home than ever to meet demand.
But does it really make sense for your business?
Telecommuting offers some distinct advantages for employers: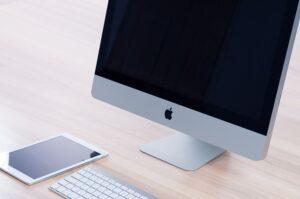 While these benefits can have a dramatic impact on your bottom line, there are some challenges your business must consider:
Nurturing a strong culture can be more difficult when several team members (or more) are working off site. Allowing employees to work off site can expose a weak corporate culture — or degrade one altogether. When your team is separated geographically each day, it can be difficult to build and nurture a sense of team. If your culture is strong; however, telecommuting can be integrated effectively. It's imperative that your HR department work with leadership to establish clear methods for the ongoing nurturing of your corporate culture (through virtual happy hours, Skype or other video conferencing, regular phone time, intermittent office visits, etcetera).
Collaboration can be stifled when employees aren't working side by side. This is especially true for smaller companies that thrive on new ideas. When employees are chatting by the water cooler or over lunch, great ideas can often result. Take away the water cooler and the lunch room, and you could miss out on game-changing innovations for your business.
Clients can sometimes become uneasy with a lack of face-to-face contact with your team. If your clients are accustomed to regular, in-person meetings with one or more employees who are now working from home, it could create an issue for clients that require a bit more hand holding. In today's economy, virtual employees are becoming increasingly common; however, watching out for this potential roadblock is something you would need to do on a case by case basis.
Some employees may become angry if your organization decides to allow telecommuting for some, but not all, employees. Be prepared to decide just how many people can take advantage of telecommuting, and how often. Perhaps one or two days a week, or only afternoons, works for some employees and/or roles. If telecommuting is impossible for certain employees or positions, be prepared to offer some type of added bonus to compensate them and avoid hard feelings (or worse, an exit of employees en masse).
Is telecommuting right for your business? 
Careful consideration for your organization is necessary before moving forward with a telecommuting option for employees. Internally, you should have the right business structure, culture and managers to effectively lead virtual employees. Here are some key traits to ensure your managers possess before allowing telecommuting:
No reservations. If your managers are nervous about allowing telecommuting, they won't be able to effectively lead. Everyone should be "all in" before making the switch.
Clear communication. The ability to set clear expectations and deadlines (and enforce them when necessary) becomes especially critical with telecommuting employees. Accountability is key to taking advantage of the productivity boost noted earlier. Your managers should be able to clearly communicate what is expected and when.
Trust. Ultimately, your managers must trust their teams in order to effectively lead them in a telecommuting environment.
Once you have the right managers in place, you'll want to ensure the right employees are being afforded the flexibility of telecommuting. Look for these qualities:
Self starter. Personal accountability is critical to success in a telecommuting role. Employees should demonstrate the ability to work with little to no supervision and should be able to allocate their time effectively.
Strong technology. While you may provide a phone and/or laptop for your employees to use at home, you should ensure that any telecommuting employees also have solid wifi and other in-home technology to support their company technology.
Strong problem-solving ability. Telecommuting employees will often be on their own when it comes to solving problems. Both from a technical standpoint as well a a client perspective, challenges arise. The ability to think on their feet and get things done without being able to pop in someone's office is key.
Before your business can consider telecommuting, you have to have the right employees in place. At Helpmates, we connect employers across Southern California with exceptional talent. Contact us today to learn more about how we can help your business achieve more.