While social media has seemingly made reference checking obsolete, many organizations still regularly perform this once-critical step in the hiring process. But should you?
The truth about reference checking.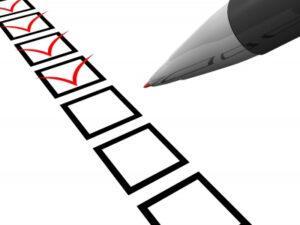 Many companies still ask for references, but they might not be conducting real reference checks. Some companies use them simply to verify employment. Others ask for references as a sort of protocol or natural step in the process, without following up on them. But those companies are missing out on a valuable hiring tool.
Reference checking can still be incredibly useful to hiring managers. Its value lies in the fact that:
It offers additional insights. In today's job market, candidates are extremely prepared for the online searches hiring managers conduct. So much so, that they often prepare a well crafted social media and online presence. While this can definitely give you great insight into a candidate's professionalism and communication skills, reference checks can offer additional insight into how a candidate performs on the job, or about specific personality traits you wouldn't gather from a well-crafted online presence.
It can protect you. While social media offers great opportunity for research on candidates, it also comes with potential liability concerns over protected information. While reference checking isn't without it's own liability concerns, it still offers a formal process for gathering specific information, versus social media – where you could inadvertently be exposed to protected information that could compromise your hiring decisions. (Hint: Get more information on protected data and its impact on the hiring process here).
It can help differentiate. Some employers may look at reference checking as a validation step – the last step in the process before making a hire. This outlook can cause you to miss out on incredibly helpful data sources in the hiring process. The right questions and insights can help you differentiate between candidates and benchmark skills against job descriptions.
Reference checking can be an incredibly helpful tool in the hiring process – but it has to be done correctly for the best results (and for liability protection). Here at Helpmates, we conduct professional reference checks that offer you the insights you need with our experienced, professional recruiting staff. Contact us today to learn more about our extensive staffing services for Southern California.
Image courtesy of FreeDigitalPhotos.net/Danilo Rizzuti