If you're one of the many Southern California employers that are starting to bring employees back to corporate offices and other on-site locations, you may need or want to hire new employees.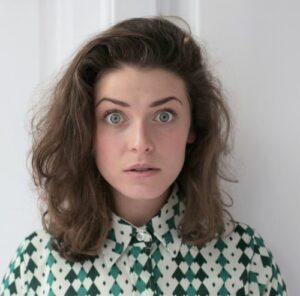 While many employers have decided to continue interviewing via video conferencing, you may decide you want – or need – to interview candidates in person.
This, naturally, could make some candidates nervous. After all, most people understand how contagious the virus that causes the SARS-CoV-2 disease is and may be worried they could a) be exposed to the virus or b) pass the virus on to their interviewer under the chance that they or the interviewer could have the virus but be asymptomatic (showing no symptoms).
Making the decision to interview candidates in-person. Or not.
Every employer has different needs. You may be comfortable hiring with video-only interviews, or you may have decided you really need to see someone in person to get a true "feel" for their personality. After all, it isn't as easy to evaluate a candidate's personality traits in a video interview as it is in a "real-life" interview.
So if you have decided to bring candidates in for in-person interviews, here are some tips to help both you and the candidate feel safe…and have a productive, positive interview experience.
Naturally, you're going to have to make sure your location meets – or exceeds – the CDC's guidelines for making sure your workplace is safe for conducting business on-site.
The CDC offers guidance to reopening business on how to ensure your facility is clean/sanitized and is configured so that workers may properly social distance while at work.
Offer candidates written interview guidelines so that they know what to expect.
Will you require masks? If so, what can a candidate expect if they refuse to wear one (or can't, for medical reasons)? What are you going to do about handshakes before and after the interview? Will candidates be allowed in restrooms? Will you be providing an office/site tour? Will the candidate meet with one or more people?
The idea is that these guidelines will give candidates information about what to expect at the interview location. Providing them with the "logistics" of their interview can help alleviate concerns and help put candidates at ease.
If you decide to have in-person interviews, will you allow candidates to request a video interview (in case they are leery of coming in for an on-site interview)?
This is a legitimate question for at least two reasons. One, people have varying tolerance for risk and – especially if the job will performed remotely – may simply be too nervous to come to your location for an interview.
However (reason two), if the job will be performed on-site – even if only a few days a week or month – how will you decide to look at the candidate's virtual-interview request? Is it a deal-breaker for you? If not, and you want to grant the candidate's request for a virtual interview, you're going to have to come to sort of agreement about working on-site with the candidate if they become your employee.
Give candidates clear details as to what next steps are.
Employers should do this for all interviews, pandemic or no pandemic. However, it's especially important now due to the uncertainty about, well, everything.
For example, it's probably a good idea to give the candidate an estimate as to when a decision may be made and that a hiring choice could take longer than usual due to current circumstances. If that's the case, it's a really courteous move if you encourage the candidate to feel free to reach out to you if they haven't heard from you in some capacity within a certain number of days.
If you need workers oriented and prepared in COVID-19 best workplace safety practices, contact Helpmates' Rosalie Villa, our chief revenue officer, at 949-225-5016 or via email at rvilla@helpmates.com.