Congratulations! You have made it past the first round of interviews for a job opening. You now face the prospect of a final round. How should you prepare for it? This next round will be a little different from the first, so you need to change your preparation a little to get ready for it. Here are a few tips.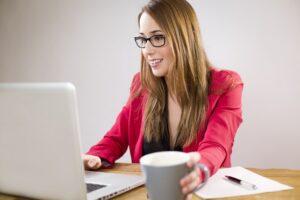 Look back on your first interview
Consider how you performed during your first interview. What questions did you answer well and what questions do you feel you could have done a better job with? This will give you some indication about what you need to work on and how you can improve responses that fell short.
Expect more detailed questions
The questions in the final interview are likely to go into more depth on your technical skills. There is also a greater chance that you will get more behavioral types of questions. You will be asked what you would do in different situations, what actions you would take, or how you would go about solving a particular problem.
And you may get more questions related to cultural fit. The interviewers will want to know if you are someone with whom they can work.
Prepare to talk salary
You may be asked what you are looking for in terms of salary, so you should be prepared to give a range. This will require some research. You should find out what the salary is in your industry for this type of position. There are sites such as Payscale.com and Glassdoor.com that can give you the information you need.
A broader perspective
In a final interview, you are more likely to have a member of senior management present. He or she will likely be interested in more comprehensive, broad-spectrum issues that impact the entire company, rather than the nuts-and-bolts aspect of the job.
So you need to be prepared to talk about the value you can add to the company as a whole. Learn about the company's goals and mission, the problems it faces, and give input on ways the company can reach those goals and solve their problems. Be able to look at things from a big picture perspective.
Some possible final round questions
Because there may be different people present for the final interview, you may get some questions you were asked in the initial round. Others are common in final round interviews and could include:
Tell me about yourself.
You probably got this question during the first interview. But you may get it again at the final interview from a senior executive who was not present during the first one. Keep your answer brief, focusing on recent accomplishments and why you are applying for the job.
What are your career goals?
The purpose of this question is to gauge how your ambitions fit with the goals of the company. The hiring manager or other senior executive will want to determine if you are a good fit with the culture of the company. So, your answer should show that you have ambition but that your goals align with those of the job.
Are you interviewing anywhere else?
Honesty is the best policy in responding to this question. If you are interviewing elsewhere or are expecting other job offers, let them know. This may actually enhance your standing with the hiring manager because he or she will see that you are coveted by other employers.
However, if at the time of the interview you have no other offers you need to be honest about that as well. Don't pretend that you do. If you begin with a fabrication like this, it will likely only lead to more falsehoods later to support it, which in the long run could get you into more trouble.
Is there anything else you want to ask us about?
This is often the last question at a final interview. You can use it as an opportunity to expand on previous responses that may have been a little off the mark.
Ready for a new job in 2021? Take a look at Helpmates' current job openings and apply for any you feel are a good fit. You also may contact the branch office nearest you for more information.