How to Overcome Your Biggest Career Fears
"It is hard to fail, but it is worse never to have tried to succeed." Theodore Roosevelt
What are your biggest career goals? If you haven't achieved them yet, what's holding you back? Fear is a powerful component of career success, and it's something that can prevent you from reaching new heights.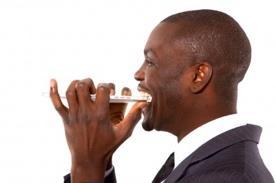 Your success depends on overcoming career fears.
If you sometimes freeze up because of fear, you're not alone. Many of us share the same career fears and concerns. Overcoming them is key to reaching your goals.
Here are the four most common career fears and how to battle them:
The recruiters at Helpmates are here to help you overcome your fears and find jobs across Southern California. We work with the area's top employers — they trust us to match them with incredible professionals like you. Search our current jobs or contact your nearest Helpmates office to take control of your career.
Image courtesy of Ambro at FreeDigitalPhotos.net