So you're in the salary/pay rate part of the hiring process. (Congrats on getting to this point, by the way!) And you and your soon-to-be-employer both want pretty much the same thing, but with a BIG variant: each of you wants to come to a number both are happy with but you want as much as you can get and your employer pretty much wants to give you as little as you will accept while still keeping you happy.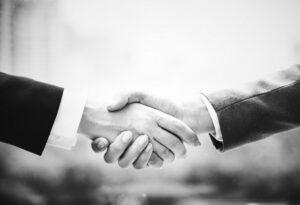 So while we're going to discuss what you shouldn't and should say in a salary negotiation, understand this: your salary is only part of your cost to an employer. Benefits, taxes insurance and so on add about another 30 percent to your employer's salary outgo. So if your salary is $50K, understand that your employer's cost to have you work for him actually is $65K.
Also remember that your main job as an employee is to provide value to your employer. If you made $40K at your last job and want to make $50K at this one, understand that your possible employer sees that as $65K. So keep this in mind: will you bring in $65K in value? If so, make sure you've been showcasing that value (particular education, experience, skills) during the job interview.
Say This, Not That
Never give a number first.
Employers no doubt will ask you almost right away what your current salary is and what salary you're looking for. It sounds like an innocent enough question, but you give yourself little wiggle room when it comes time to negotiate if you answer. Instead, say something like this: "I'd like to focus on the value I bring to you and I'm certain we'll come to an agreement both of us are happy with."
If the employer refuses to continue if you don't give a number, give a range. (And if the employer refuses to move forward even with a range, reconsider this employeer. A salary negotiation should be a good-faith, true negotiation. You may want to rethink working for someone with such a "my way or the highway" attitude, especially in this market, where employers are hard up for great workers.)
Avoid saying no. For example, aim to say "I would be more comfortable with" instead of "that doesn't work for me," or other negative-type words, including no.
Polite assertiveness is a good thing.
Never apologize for negotiating. As mentioned above, an employer who absolutely refuses to look at your value rather than his previously set number, probably is not the employer for you.
Yes, many employers have real constraints when it comes to salary. Government agencies, for example. But most have some room to compromise. And that said….
If an employer truly can't budge and explains why with a legitimate reason, see if you can negotiate benefits such as vacation time/PTO. Or ask about returning in six months to discuss a raise. Mention that you'll have proven without a doubt why the value you bring is worth it. (And then make sure the value you bring is worth it!)
Bottom line: if you've already been through at least one interview, the employer wants you; she wouldn't be talking salary if she didn't. You do have some power in this negotiation; don't be afraid to wield it in a respectful, professional  manner. It's exceedingly rare for an employer to stop speaking to you because you try to negotiate: most employers expect to negotiate, especially in today's candidate market.
If you're looking to make a move to a new position, check out Helpmates' latest job opportunities. We have several direct-hire, temp-to-hire and temporary jobs that just may suit your needs. Contact us today.