Merry Christmas!
While chances are that you're reading this on some day other than December 25 (the day this went live) and you're no doubt now thinking of which gifts to return, why not also take some time in preparation for the New Year to think about what career resolutions you plan to make… and how you plan to keep them in 2019.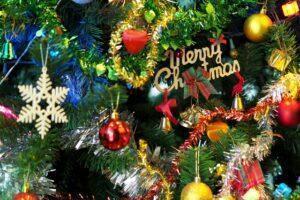 Take a look below for some tips on how to keep your career resolutions this year.
If you're looking for a new position, 2019 is probably one of the best times to do so. Yes, even better than it has been this year.
This resolution should be easy to keep: the economy next year is expected to continue to grow and the fantastic candidate market (if you're a job candidate) or war for talent (if you need to hire someone) is projected to continue.
In fact, the unemployment rate nationwide is expected to fall in 2019 from 3.7 percent (2018's rate) to 3.5 percent. (One caveat, however: the economy may slow a bit in the second half 2019 as a result of the current trade war and other factors.)
Still, if you're unhappy at work, now is the time to put your toe in the job-hunt water: recruiters are eager (some might say, desperate) to help you.
Explore careers that might interest you. As in REALLY explore.
It's one thing to say you want to change careers. It's another to actually start researching different possibilities because doing so probably will take you out of your comfort zone.
You don't want to move to a different career just because you "think" you'll like it. Instead, you need to "try it out" as much as possible before making any change.
How can you do so? At minimum you should read as much about it as you can. Your second (easy-ish) step is to find people who work in the field now and talk to them. Talk to at least three and ask them what they love/hate about it, how they got the work they do in the career and ask what you should do to learn more about it.
If at all possible, try to work in the career yourself. See if you can get a part-time job within the field. Or freelance. Do this for at least three months so that you can be sure you actually like the profession/work.
Get those skills you've been promising yourself you'll get.
Hard skills are in great demand today, especially in technology and healthcare. So desperate are Southern California employers for people with these skills that the state's community colleges offer dozens of two-year (or shorter) degree and/or certificate programs that will help residents learn new job skills. Getting trained in some in-demand-positions (such as "middle skill" healthcare positions) may not take nearly as long as you think and could raise your salary, possibly considerably.
If you're not up to two years or several months of education, consider taking short certificate programs, either online or off. Don't forget to ask your supervisor about being reimbursed for short training programs you find online (although many online professional development courses are free).
If you're thinking of finding a new job (or a new career), consider registering with Helpmates. We have many part-time and even direct-hire and temp-to-hire opportunities waiting for you; one of them could well have your name written upon it. If you see one that interests you, follow the posting's instructions or contact us.
Happy New Year! And here's to a wonderful 2019 for you and your loved ones!