With up to a quarter of your new hires leaving your employ within just half a year, the longer you can keep them the better for your bottom line.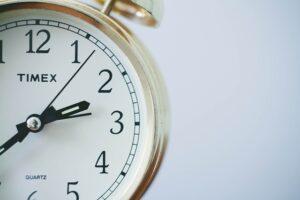 How can you do so? Read below.
Make sure you're ready for him.
We're sure it's happened to you at some point in your own career: you start your first day in your new job and only to discover there's no desk/office for you, your computer or phone hasn't been delivered yet and your manager may be late – or even not in the office that day.
Talk about a company making a very bad first-day impression!
Instead, make sure your new hire has the equipment he needs, his new boss is there, and onboarding paperwork is ready to be filled out and HR is expecting him. (In fact, it may be best if you send the onboarding paperwork to the new hire's home so that he can fill as much of it out as possible before day one.)
Clearly delineate expectations.
Either in the days before your new hire starts or at some point in the first week, sit down with your new employee and let him know what's expected of him. How can he meet and exceed your expectations? Write guidelines/parameters down and give them to him. If you have milestones he needs to meet, make sure they are included in the guidelines with their deadlines/due dates.
Help him fit in with colleagues and company culture.
If you're too busy to do so yourself, assign someone in your department to show your new hire the lay of your department's "land." Make sure your new employee has an official organization chart but understand that his colleague probably will tell him who the true movers and shakers are and who slacks off. Who is the unnamed "boss" of sub-departments and who the department's maverick is. And so on.
Ask all of his new co-workers to introduce themselves (even if you've already gone around with him in tow to do so).
If possible, see if the company owner or vice-president in charge of your department can stop by to have a private "welcome to the family" chat with your newbie.
Finally, within the first month of his start date, take your new hire out for a one-on-one lunch and ask him how he's feeling in his new position, what questions he may have and if there's anything you can do or get for him that will make his job easier.
Provide clear guidelines and expectations and then go away.
You hired him to do a job, now let him do it. Most successful, hard-working professionals do best when given parameters and then left alone to get things done. In other words, don't micromanage! Be available for questions, give feedback and guidance when requested but don't hover. Correct or straighten the new hire's course only if he veers too far off it. Check in now and then (monthly at first, then bi-monthly or even quarterly, depending on the position) to see how things are going.
When you need a new employee for a temporary, temp-to-hire or direct-hire opportunity for your Southern California company, come to Helpmates Staffing. Whether you want someone to come in for the holiday rush or you need someone to grow with your firm, we can source, vet and place some of the region's top talent. Contact the Helpmates office nearest you.