Make sure this isn't you:
You start a new job, one you're really excited to begin. But in just a few weeks – maybe even just days – you find that you're actually miserable.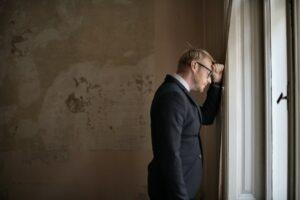 You realize too late that you chose to take a job that's just awful.
Here's how to make sure a new job will be one you enjoy.
It all starts with the job description.
Read the job description carefully. It often tells you what type of company you'll find yourself in.
If it describes the company or department as lively, energetic, with a big focus on teamwork, but you're shy, prefer working alone if possible and want quiet, it may not be a good fit. And, if it appears too quiet and you like intermingling with coworkers, it also may not be the job for you.
Take a look at where the job is located and consider the commute.
Take a close look at the job description. Don't assume that you know the name of the company so you therefore know exactly where the job is: the job may be in a satellite location.
Folks who live and work in Los Angeles and Orange counties aren't afraid of "long" commutes, of course, but if your commute will be 30-40 minutes or more, consider hard before choosing this position, especially if the commute will be an hour or more: long commutes absolutely can make you miserable. (Or as this article's headline states: "Long Commutes Destroy Happiness." How's THAT for being for being blunt!?)
And if you think a higher salary will compensate for that long commute and make your life less miserable, you'd be wrong.
When interviewing with your future boss, how do you feel?
This pretty much means "going with your gut" and your gut usually isn't wrong.
If you feel uncomfortable with your boss, if you feel your personalities will clash, you're probably right. No amount of money or career progression will make this situation better. You're boss isn't going to change. If anyone does, it will have to be you. That's really no way to have to live one-third of your day (8 hours on the job): to twist yourself into a pretzel in order to "get along."
Ask to see where you'd actually be working.
This also is "going with your gut." If you see the office, the department, the warehouse, etc. and it's dark and dingy, or your colleagues appear to be unhappy (or sourpusses). Or they're absolutely ebullient and you think they're too much so? Again, go with your gut.
Our surroundings matter. Naturally, a distribution center will be noisy; you understand that. But is it dirty? Is it dusty? Does it have plenty of sunshine? If it does and you don't mind, good for you? Really!
If you work in customer service, you know that you'll be hearing your co-workers. But do they talk over one another? Or are they too quiet? How do you feel when you see the room? Again, your surroundings matter. Don't ignore this sign that you could feel out of place.
Ask to see if you could speak with a few of your future colleagues.
You won't be visiting with them long, but you'll get a sense of their personalities and how they react to you. Again, your gut won't let you down: if you feel uncomfortable in their presence, this may not be a good place for you. Even if you get a sense that just one of them is stand-offish or, conversely, too friendly, that also may be a sign, depending on your particular personality.
Make sure to ask about duties and hours.
Jobs may say they are eight hours a day, but they often are longer. Ask about flexibility: can you work at home some days? How does the company feel about leaving work early if a child is sick, etc.?
Bottom line? The more you know about the environment (both physical and personal), the corporate culture and your boss' expectations, etc., the better you'll be able to sit alone for a bit after your potential new boss offers you the position to decide if this job is a good move for you.
If not, say no to the offer. Keep looking. A great job IS out there for you!
Speaking of great jobs….
Take a look at Helpmates' current opportunities. See one or more you like? Then either follow instructions for applying and/or reach out the branch office nearest you.