Your life is….busy! Really busy: you work 40-plus hours a week, you have a spouse who also works full-time, you have two school-aged children (or maybe their teens and so you want to keep a close eye on them). You want to eat right and exercise. You'd like some semblance of a social life.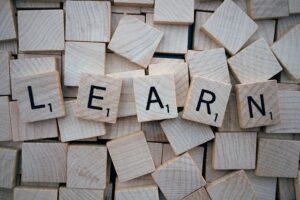 And yet you read all the time about how absolutely critical lifelong learning is to success in a career today. Snooze – as in don't keep learning new skills – and you'll lose, big time.
But, then again, you are BUSY! Where will you find the time?
Here are some ideas (and they don't involve "watch less TV/Hulu dramas and just see your calendar open up!").
In fact, fire up the laptop and get thee to YouTube!
With 300 hours of video loaded up to YouTube every hour, you're sure to find videos that will help you learn "good stuff" applicable for your career. From learning Excel to learning quantum physics, there's a YouTube video on it. Yes, there will be no certification awarded, but then there are not tests, either.
Get your training during work hours.
Hello, work-related conferences, seminars and training sessions! Many employers send employees to seminars and conferences. Others bring trainers to the work site. You can even watch a training video during specified hours at work. (No need to worry about watching a video on your own time at all!) And, because it's employer-sponsored, these types of continuous learning opportunities often take place during your regular working hours.
In other words, sign up for any and all educational conferences and seminars your employer will allow!
Take a course while driving to work or working out at the gym.
Purchase audio books and/or audio courses. Don't forget podcasts and even such spots as Apple Music. You'll be amazed at the things you can learn in this way
Take an online course.
Many colleges offer academic credits/certification for courses taken online. Yes, you'll probably have to dig and "find the time" out of your already full schedule to do so. But you can do so while at home.  Meaning your kids probably will be there so you can keep an eye on them, you won't have to drive to campus and then home after (saving time) and you could potentially do them on weekends (again, being at home with your family).
You also can sign up for online classes at such websites as Udemy.com. (All Udemy courses provide a certificate of completion once you successfully finish a course.)
Now is a terrific time to look for a new career opportunity with Helpmates. Our clients are hungry for great people for their temporary, temp-to-hire and direct-hire job opportunities. Check out our current job openings and if one or more piques your interest, follow the instructions to apply!