An Introduction
The call center industry has been growing consistently across the world over the past decade, and with growth expected to continue well into the next decade, call center professionals are in demand with employers across Southern California. With this increased demand, employers are struggling to identify and hire the most experienced candidates. Your resume offers an opportunity to demonstrate your value to employers within this competitive market.
Get Your Resume in Shape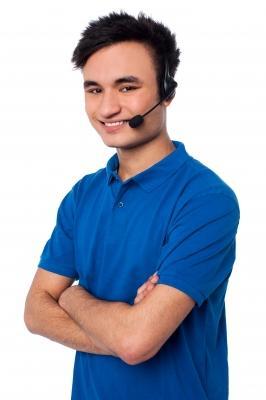 Depending on your area of specialty, your call center career background may fall into a range of categories, including: customer service, technical support and sales. But to stand out in the current call center job market, you'll need a resume that effectively "sells" you to employers. These tips can help:
Focus on numbers. For most call center jobs, numbers are critical. Whether its call duration, sales percentages or call resolutions, your previous call center jobs have likely focused on achieving specific numbers. Showcase your specific accomplishments on your resume – using those concrete numbers wherever possible. All businesses speak the language of efficiency and accomplishments, so be sure to make them a focal point of your resume.
Avoid a task list. Most call center jobs feature the same primary tasks. Potential employers can tell what your day-to-day life was at a previous job simply by looking at the title – don't waste valuable resume space by rehashing daily tasks. Once exception to this rule is to include specialty software or technologies you may have used or are familiar with. You can include this information within each position, or in a separate section. But eliminate tasks and other "fluff" that can dilute the effectiveness of your resume.
Keep it brief. On average, recruiters spend five to seven seconds looking at your resume before determining if they want to move forward with you in the hiring process. The first two bullet points will help make your resume more impactful (numbers especially pop to recruiters), but the final tip to help make your call center resume more effective is to keep it brief. Your resume should rarely be longer than one page, and you should avoid long paragraphs or especially long bulleted lists.
What To Do Next
Here at Helpmates, we match experienced call center professionals with employers across Southern California. Our experienced team can help you hone your resume and prepare for interviews for leading call center jobs that will help you reach your career goals. Contact us to get started.
Image courtesy of FreeDigitalPhotos.net/stockimages