As a supervisor, a big part of your job is to ensure that your team members stay excited about work….but without working so hard and so fast that they become burnt out: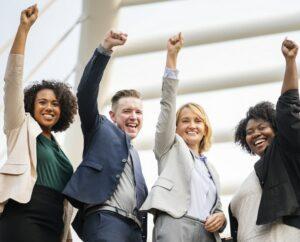 Your newly hired college grad is so excited about her first job in a career she loves that she's willing to work 10 or 12 hours a day and on weekends because "it's not work; it's fun!" .
Your department has just been tasked with an exciting new initiative, one that will be a game changer for your company; perhaps even for humankind. Everyone – absolutely everyone – on your team is extremely excited and also happy to work through lunch, work until 8 p.m., volunteer to work on weekends, and so on.
And then it happens: in a few weeks or (more likely) a few months of nonstop high engagement and toil, you notice your team members:
No longer are excited.
Don't automatically volunteer to stay late or work weekends and if "volunteered" by you, they look dejected and let you know quickly that they've already made plans.
Start becoming sick more often. Possibly a lot more often.
Stop meeting deadlines.
Are becoming cranky and snappish.
This, of course, is natural: the human body can only take so much adrenalin and employees always pumped, always "on," always moving at time and a half and you can rest assured that that adrenalin is pumping. A lot! Workers they will become sick and possibly seriously so. At the very least they will have more colds/fevers, head and back aches, become "testy," experience insomnia, and a host of other ailments, all that indicate burnout.
Ensuring employees stay excited…enough.
Remember when an employee, when asked to work over the weekend, mentioned she had plans and couldn't come in? How it surprised you, because she'd happily worked after hours/weekends for several months. Taking that time off is what she should have been doing all along and it was your job as her supervisor to make sure she did so, whether she wanted to at the time or not.
Making sure workers work no more than 40 or 45 hours a week helps ensure that they do their best work possible: they are rested, recharged. They have a much better chance of staying healthy. They will remain excited and interested in coming to work. They will, in short, be more productive by taking time off regularly.
So when your eager beavers tell you they want to stay late and work weekends, tell them no. It's not possible. You won't allow it. You'll end up doing both of you a favor!
If one of the reasons you would like your team members to work longer hours is because of a major project or you're short staffed, call upon Helpmates to fill the gap in the workload to help your team get it all done. You'll be a hero and will demonstrate to your team that you're serious about their well-being. We look forward to hearing from you.