With Halloween just over a week away, it's that time of year when we all embrace the spookiness and silliness that is Halloween in the United States.  It can be great fun at the office too, with tastefully created costumes that give people a chuckle, or maybe leave them wishing they had been as creative as you!  Here are a few easy and light-hearted costume ideas that are in good taste and still good fun.  And best of all, it is easy to add components of these costumes to your professional work attire for a fun look that is appropriate for any business setting.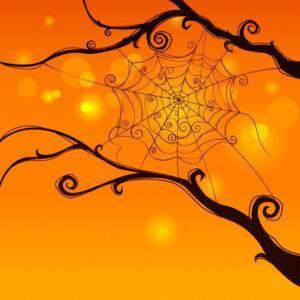 Dilbert – This one is easy and entertaining.  All you need is a white, button-down, short-sleeved shirt, black pants that are a little too short (you can just roll them up), a striped tie, and black rimmed glasses.  The finishing touch is an upturned wire in the tie and you're all set.
Groucho Marx – Wire rimmed glasses, a bushy mustache, and a suit and tie will bring some humor into your office.  Add bushy eyebrows and a faux cigar for an extra silly touch.
Nerd – You can be as creative as is appropriate for your work environment.  High-water pants, too-tight belt, mismatched socks, too-short tie, thick glasses, pocket protector, cell phone clipped on your waist…you get the picture.  In a more conservative environment?  Tape on the bridge of your (removable) glasses and a calculator tucked in the front pocket of your suit can be just a touch of Halloween fun.
Time Period Costumes – These are great because you might be able to throw them together from articles you already have and it's unlikely that anyone will find them offensive.  A fun take on this theme is to dress in what would have been appropriate at your workplace during a different era.  For example, take a "Mad Men" 1960's approach to your attire for the day, or pull out some shoulder pads, bright colors, and big hair, and you'll be ready to represent the 1980s.
Blues Brothers – Here is another simple costume that you can do alone or with a friend.  Wear a black suit, white shirt, black fedora and dark sunglasses.  Throw in a harmonica for the authentic blues touch.
Classic Halloween Witch – A witch hat and broom are all you need to convert a black suit or dress and black tights from business to haunt-worthy!
You get the idea here – simple, low-fuss costumes that are fun and safe for a work environment.
Finding the right job is about more than the type of position available; the culture, environment, and personality of a company are key components as well!  With over 40 years of experience  let the experts at Helpmates help you find the workplace you have been looking for this fall!
Have a safe, fun, and Happy Halloween!