Looking for work is hard and it certainly isn't a night out on the town with your friends. It's hard and a slog whether you're looking while employed or whether you're unemployed, making it quite easy to lose your "passion" for the endeavor.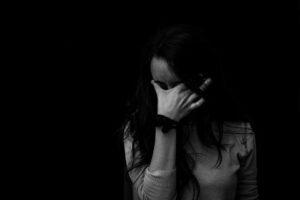 But persist you must, especially if you're currently out of work. Here's how to get that job-hunt mojo back!
Talk yourself up to others and…to yourself!
If you want to hear no all the time, look for work, right? So many "no thank you's" pile up. And pile up. Again and again and again. It's no wonder you start doubting yourself. And if you're looking for work because you've been laid off or even fired, the negative talk to yourself can build exponentially with each negative response.
Here's the good and bad news: we are what we believe we are. As in, how we talk to ourselves truly matters. Talk trash about yourself, you'll feel like trash. Instead, take inventory of your better qualities (and no matter who you are, you have great qualities) and make sure you communicate these to people with whom you network and in resumes/covers letters and during job interviews.
Show employers how these qualities – as well as your skills and experience – benefit them.
Sure, you may be great at "reading people," but that doesn't say anything about how that helps an employer. For example, does "reading people" mean you've discovered you're great at sales? If so, give concrete examples of how you've overcome some pretty solid objections and landed a big sale.
Remember: whenever you're looking for work you need to understand and be able to articulate how your qualities and skills solve an employer's problems.
To-do lists and set schedules are your friends.
The more you look for work, the faster you'll find employment. After all, the more people with whom you connect and then ask them others with whom you might want to talk, the more informational interviews you'll receive. The more informational interviews you receive, the more real job interviews you'll land. The more interviews you go on, the more job offers you'll receive. And then – oh, then! – you well may find that you have the "problem" of choosing between two or even three great job offers.
But you don't connect with people by merely scrolling the job boards. Even applying for jobs on job boards won't do you much good: 85 percent or more of all jobs are found via networking. And unless you have daily job-search goals/to-do list, and unless you actually adhere to your to-do list, your job search won't move nearly as fast as it could.
So keep the positive talk going,  set a work schedule for your "job" of looking for work, and make sure you connect with real people in real life (or at least via email and phone) and you'll start seeing results.
Make sure you bring your skills, education and positive self-talk to Helpmates by contacting the branch office nearest you and setting up an interview with one of our recruiters. And/or: take a look at our current job openings. If one or more look interesting, follow the description's application instructions.