Talkin' 'bout their generation…and we don't mean millennials.  Now it's time to discuss Generation Z, those born between about 1995 and 2010. These young adults – the oldest of whom will turn 24 this year – are coming to your workplace. Are you ready for them?
They are, in fact, probably already working for you:
In addition, due to high levels of student loan debt, many members of Gen Z are opting out of going to college: they'll be knocking at your company's door right after high school. (Which means now, by the way.)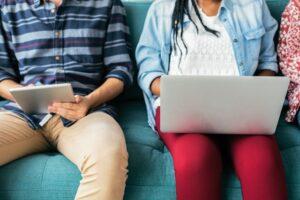 Here are some important statistics regarding Generation Z:
There about 61 million members of this generation in the U.S., more than Gen X (but fewer than millennials, which numbered 71 million in 2016).
They may be a bit more difficult to train and manage since they don't have the social interaction skills of older generations.
They pretty much can't remember life without smartphone and the Internet. They also don't have personal memories of 9/11.
Studies show that this generation wants to learn and work hard. They're also seekers of truth, value individual expression and tend to avoid labels.
They are eager to improve the world and solve conflicts.
They've seen their parents and grandparents struggle through the Great Recession and have seen a good portion of older brothers and sisters (or themselves) struggle with student loan debt. So it's expected that this generation will try to stay away from debt. In fact, a survey by the Center for Generational Kinetics recently found that this generation plans to start saving for retirement in their 20s. Some have already started putting money away in their teens.
What This Could Mean for Your Workplace and Recruiting Strategies
Understand that this generation could make up as much as 20 percent of the labor force by 2021 (just two years away), so it's probably wise to think ahead and discover how  to make  this generation feel valued and welcome at your company.
Make sure your company stays on top of the latest technology: your Gen Z new hires will expect it. Remember, they are true digital natives – even more so than younger millennials. If your company isn't on top of all things tech, these savvy young adults will move on to companies that do.
Provide work space that allows for cooperation (open workspaces) as well as privacy. Members of Gen Z don't mind working alone (and often prefer it) and so a quiet space that gives them the opportunity to work by themselves when needed is a plus. But open space that encourages collaborative work also helps them learn to work in teams.
Gen Z's job candidates expect a really good candidate experience. They are not as willing to put up with a poor one as older generations are. Make your application process as effortless and efficient as possible.
This generation is very attracted to inclusion and diversity. (It is, after all, the most diverse generation workforce ever.) An inclusive and diverse company will have a leg up over companies that are less so when it comes to attracting this generation.
Gen Z's members want to do a variety of things, even in just "one" job. So if you can offer shadowing, learning and other development opportunities, you have a better chance of becoming this generation's employer of choice.
Need some help recruiting Generation Z to your company? Contact the Helpmates branch nearest you to learn more about how we can help source, vet and place these young workers in your temporary, temp-to-hire and direct-hire job opportunities.