The opportunity for continued education is a critical factor in employee engagement and retention. Not only are the opportunities themselves critical, but fostering an environment that supports learning as a critical component of career (and business) success is also important. Authenticity and a genuine passion for fueling your employees' desire to grow and learn will help make your efforts more successful, and will give you a greater return on your investment.
But where do you start? 
Demonstrating your commitment to a culture of learning.
To convey authenticity and create a genuine culture of learning within your organization, consider taking these steps: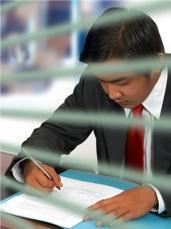 Put someone in charge. It happens all too often – someone has a great idea and members of the team get excited about it. But then…what? Sometimes, great ideas fall by the wayside. It's not because they weren't great ideas or people weren't excited about them – it's often because no one was in charge of getting them done. Once your organization has determined it is committed to creating a learning environment, put someone in charge of instituting changes and increasing opportunities. This doesn't have to be a full-time role, or even one person, but delegating a person or team to getting it done ensures that your commitment is fulfilled, and real opportunities become an actionable commitment for your organization.
Get everyone involved. Employees at every level can benefit from a culture of learning. From customer service reps to sales professionals and even executives – everyone should get involved. When every member and level of your team is excited about learning opportunities, your entire organization benefits.
Offer different ways to take advantage. Particularly in today's e-society, there are more ways than ever to learn. From books and eBooks to webinars and eCourses, give your employees a range of choices to continue their learning. Each employee may respond differently to various media, so offering a range of opportunities ensures no one feels left out.
Don't forget to be hands-on. While eLearning is making career advancement and increased knowledge easier and more accessible than ever, try not to forget the human element. Bring in a speaker to deliver a seminar to your sales team. Encourage cross training, so that members of your staff can show off their skills and help others learn while presenting at a 'lunch and learn'. Tapping into multiple resources and encouraging team participation while embracing the human element offers meaningful opportunity.
Today's most successful professionals crave knowledge to help them become more proficient in their careers. Foster a culture of learning, and you'll not only engage and retain your current employees, you'll become a magnet for truly exceptional talent. And if you're looking for exceptional talent, Helpmates can deliver. Our extensive network of professionals across Southern California is ready to jump in and make an immediate impact on your business.
Image courtesy of FreeDigitalPhotos.net/Stuart Miles