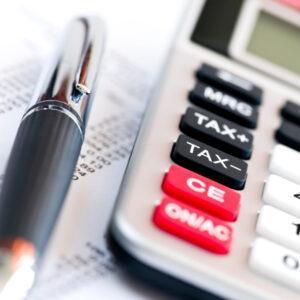 The hiring process can be painful and uncertain for employees and employers alike. Unfortunately, many accounting firms may not have a choice. The American Institute of CPAs reports that 61% of executive CPAs expect business growth over the next year—but only 12% are eager to hire now. If your firm is anticipating growth, one of the best things you can do is to focus on employee retention. The ability to keep your best employees on board not only helps you avoid the stress of emergency hiring, but also strengthens your company as a whole.
What can employee retention do for you?
Accounting professions don't typically have a high turnover rate. According to the U.S. Department of Labor, the financial industry's business-employer separation rate was 2.8% in August of 2012. However, this rate can be higher on a firm-by-firm basis, depending on what your company has to offer employees. A study from the American Institute of CPAs finds that 91% of accountants cite career growth opportunities as the number one reason for selecting an employer—or for leaving an employer with a lack of opportunities.
Employee retention strategies are vital for your organization's success. With strong retention practices in place, you can attract and keep top talent, and give your company a competitive edge.
Tips for retaining your top accountants
What is your firm doing to keep your employees satisfied? Here are some steps to consider in fine-tuning your retention strategies:
Hire for the future. Most employers limit hiring to positions that need to be filled now, or in the immediate future. However, considering your hiring needs for the next three to five years and "hiring ahead" is a great way to improve employee retention. Employees who are hired for long-term needs feel valued and sought-after, and will plan to contribute to your company for years to come.
Understand employee motivation. Do you know the real reason why your employees are working for you? If you've made assumptions, you're probably wrong. It's essential to engage continuously with your employees and ask them direct questions about what motivates them to perform well. Because a majority of accountants look for growth opportunities, you should also set clear, established goals for advancement within the company that your employees can work toward.
Provide an exceptional environment. Employees will succeed when they're given the tools they need. Make sure you're providing office equipment and computer resources that will make your employees' jobs easier—instead of frustrating them with outdated software and malfunctioning equipment. Invite employee suggestions for tools or technologies that will help them perform better, and implement the requests whenever possible and appropriate.
Offer outstanding benefits. Salaries keep your employees coming to work, but additional benefits help ensure they're happy to be there. Consider the demographics of your employees, and come up with appropriate perks that will keep them motivated. For example, employees with families might prefer health insurance, while single employees may be interested in stock options or company shares.
We're here for you
Helpmates Financial Staffing can help you develop a long-term hiring strategy to boost employee retention and give your firm a competitive edge. Our exceptional client service, as evidence by client satisfaction and loyalty scores of more than twice the industry average, combined with our focused approach in Southern California offers a unique experience for our clients and candidates alike. Contact us today to find out how we can ease your hiring concerns and help you attract and retain top talent.