Numbers make good decisions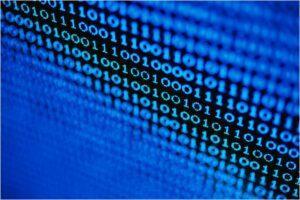 It can be pretty easy to argue with a person. It's harder, however, to argue against data. Cold hard facts stand up well to scrutiny, particularly in the workplace. Data can provide a company with the knowledge of what works and what doesn't. By bringing more data analysis into human resource and workforce planning, you'll set a course for a more predictable, effective future.
Test with numbers
When there's a decision to make, it's easy to rely on your gut instinct, or perhaps your boss's gut instinct. That's the traditional method of deciding: take a peek at the limited information available, and then make your best guess. In the changing world of data-driven decisions, however, you can do better.
It's becoming much easier to collect data—even on areas that can be hard to analyze like workforce productivity or whether a department is appropriately staffed. The information gathered can tell you in what areas your business may have room for improvement and you can then turn those numbers into a plan for the future. Data can point the way to success, and that success reinforces the usefulness of the data.
Tips for making analysis work for you:
Start small — consider which data points would be most useful in making fact-based decisions to support your organization's top three initiatives as they relate to human resources and staffing program management.
Review current systems and operational processes to determine at what point this data presents itself in your normal workflow.
Make it easy for your team to comply with your request for data by making the reporting process as easy and efficient as possible — automation through software systems etc can be particularly helpful in accomplishing this.
Rely on outside experts to support you — leverage relationships with vendor partners and/or consultants to support you in gathering the data and providing the analysis to help you make the best decisions for your organization.
Intelligent data
Helpmates works both with our current staffing clients and other organizations to analyze workforce planning and effectiveness through a uniquely detailed and insightful method.  The specific recommendations and innovative solutions that our consultative team provide have earned Helpmates national awards both from client organizations and from an independent market analysis firm.  Contact Helpmates today to learn more about how you can leverage our expertise for the success of your organization's future.