Think your employees are happy as the proverbial clam? They very well could be!
But chances also are good that there are a few things they would ask for if they felt brave enough to do so. Such as? Read below.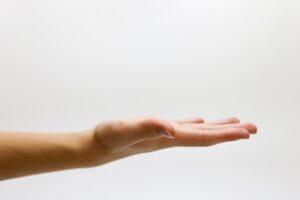 Better or fair compensation.
Many studies show that salary is not the be all and end all when it comes to employee happiness. But, seriously? Money does matter, and it appears it does so a bit more now that employees feel the recession is long over and they are looking to "recoup losses" as well as make up for higher healthcare premiums and reductions in benefits.
Continuing education opportunities.
Millennials especially want career-enhancing continuing education opportunities. The Center for Talent Innovation released a study last year that found that 73 percent of this particular generation believe it's important to have the chance to learn additional professional skills.
They're not alone: everyone appreciates learning something new, especially in this changing-on-a-dime-every-second job market of ours. Employees know that if they're not learning new technologies and strategies, they're becoming obsolete.
Continuing education benefits could include in-house seminars, opportunities to earn certificates and degrees (partially paid for or fully reimbursed by the employer), the chance to go to off-site conferences and seminars, etc.
Better workplace technology.
You ask a lot of your employees and judge them by their productivity, efficiency and goals met. Yet are you providing them with the tools they need to meet these challenges? For example, are you asking your sales people to make 100 cold calls a week but not providing them with an up-to-date CRM?
And if you think your technology is up-to-snuff, you may want to check with your employees: fully one in three say the equipment they have at home is better than what they have to work with at the office!
More flexibility in where work is completed and when.
Unless your employees must deal with customers or clients face-to-face all the time, consider offering them the chance to complete work when they want and from where they want. Deadlines must be met, of course, but does it really matter if a worker finishes the project at midnight from home the day before?
Many of your exempt employees probably already are working on weekends and after hours. Why not give them the flexibility to do that which needs to be done when they feel it's best to do it? And from where it's best to do it?
Telecommuting may not work for every employee or for every employer, of course, but because technology has made it so easy for your team members to work for you during their "off" hours, why not allow them more where-and-when flexibility all the time?
Every enterprise wants the right employees in place. Here at Helpmates, we connect companies across Orange and Los Angeles counties with outstanding talent. Give us a call today to learn more about how we can help you find great people for your business.