As a hiring manager, are you looking for ways to screen people out instead of looking for ways to find the good in candidates?
For example, if you notice a typo on a resume, do you automatically throw it into the proverbial "round file"? What about gaps in work history? Do you say "Next!" when you come across such a gap?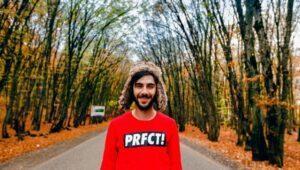 In this candidate's market, this focus on finding fault may be preventing you from finding great – if slightly flawed – candidates.
We explain below.
Now we understand that your employees are a HUGE expense, and so it's natural that you would want to hire terrific people (so that they'll be great at solving your problems and will stick around for a long, long time, adding incredibly value all the while).
But why look for the perfect when the perfect is entertaining multiple job offers? Why waste so much time and emotional energy on searching for, finding and then working like the dickens to land the best when the pretty-darn-good are just a typo or job gap away?
Even great coders make small mistakes. Even great salespeople take time off to help their elderly parents end their lives comfortably. Even hard-working and loyal employees work at one job for just three months, discover it's a really bad fit and then start looking for work elsewhere ASAP.
In times like today when, for example, a top-notch software pro can land five job offers after just five job interviews and the best college graduates are landing mid- and high-five-figure jobs even as they're still nursing hangovers from their last frat house bash, it makes no sense to hold out for the best when the "good enough" are, well, definitely good enough!
So take that second look. Sift through the (online) trash can for the resume with the one typo of that administrative assistant with 15 years' experience at a Fortune 500 company who left the company last year to finally take that six-month trip around the world she had always been putting off until she decided it was now or never!
Call back for a second interview the workers' comp specialist who worked in the consumer products sector industry (even though you're hiring for your distribution warehouse).
These folks may not be gold, but they definitely silver and could make a massive, positive impact in your company!
Looking for great people (who may – or may not – have  some imperfections) for your Irvine company? Then call the recruiters at Helpmates! We can source, vet and place terrific folks in your temporary, temp-to-hire and direct-hire job opportunities. Contact us today!