Today's organizations are looking for ways to maximize their talent investment while simultaneously attracting and retaining exceptional professionals. No small task, right?
The pressure is on!
Are you maximizing your talent investment?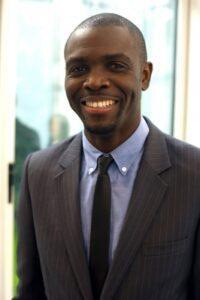 In today's ever-changing economy, the most resilient of organizations are maximizing their talent investment by getting creative. Balancing full-time and part-time employees with contractors offers unique benefits to keep your organization agile and successful. In fact, here are five ways contractors can help you maximize your talent ROI:
They help you stay flexible. Flexibility in staff and staffing costs allows organizations of all sizes to remain profitable. The ability to scale up or down your staff to meet increasing (or decreasing) workflow removes unnecessary stress and planning for handling permanent staff.
Contractors can help you reduce talent costs. It's one of the oldest benefits of working with contractors and it still rings true – augmenting your staff with contractors often can reduce your talent costs significantly. Besides saving you time and cost by outsourcing your recruiting function, you'll also save on benefits and onboarding costs. And when the contract ends, the salary comes off your payroll (unless/until you need more talent).
They help you better allocate resources. When you work with a staffing partner (such as Helpmates), the administrative burden of paperwork and oversight, as noted above, falls on the staffing partner instead of the employer. This can free your managers or HR department to focus on more mission-critical tasks.
Contractors bring some fresh perspective. Contractors can serve as a breath of fresh air for many employers. Maybe you're struggling with a specific challenge or your organization is suffering from stagnating innovation. Or maybe you're not suffering or searching at all! Regardless, contractors bring a fresh perspective and voice that can help illuminate problems or call attention to hidden strengths within your team or organization. A "fresh set of eyes" can help you see things differently and can often help you gain a critical competitive edge.
They can help increase performance across the board. Many professionals thrive in contract roles and seek out short-term opportunities with organizations such as yours. The most successful contractors enjoy the constantly-evolving challenges and opportunities presented by new organizations and projects, and tackle them with enthusiasm. The very nature of contract employment also demands consistently high performance – contract employees can't just sit back. They're constantly improving their skills and gaining new ones. Their ability to land future contracts depends on it. That means better results for your team and ultimately, your organization.
We work with some of the most talented professionals across Southern California. Our network of contractors is ready to jump in and start getting results for your organization. Contact your nearest Helpmates office today to talk about your specific needs and to learn more about how we can help your organization achieve its goals.
Image courtesy of Ambro at FreeDigitalPhotos.net.