These are uncertain times. The pandemic has disrupted many careers. But whether the pandemic is a career stumbling block or opportunity depends on how you react to it.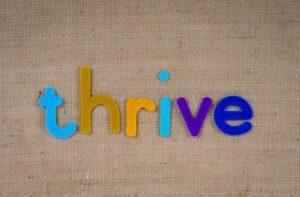 It certainly presents challenges, especially if you have been laid off. But that doesn't mean you have to put your career on hold, attempting to just wait it out until the situation improves. There are still things you can do to move forward even now.
Perform above and beyond
No surprise here. If you want to move ahead in your career, you have to perform well in your job. Without doing that, nothing else will work.
Don't let the disruption affect your performance. Established routines may be in some disarray, but you cannot let that affect your focus and your goals. To stay on track, assess your situation, establish priorities and a plan of action. Don't get sidetracked doing tasks that are unimportant or take on too many projects. Concentrate on the important stuff. Multitasking – trying to do more than one task at the same time – doesn't work. In fact, it can really reduce productivity.
Don't be a perfectionist
While you want your work to be superior, you need to also be on guard against perfectionism. This can lead to feelings of inadequacy and anxiety, which can harm productivity. It can also lead to procrastination and wasting too much time on minor details. Stopping this behavior means realizing that doing something well does not mean it has to be flawless. One good rule of thumb to follow – treat the difficult task as though it were easy, and the easy task as though it were difficult.
Advertise your achievements
Many think that if we work hard, our accomplishments will speak for themselves, and higher ups will notice our work. But it usually doesn't happen. To advance in your career, you have to increase your exposure and sell yourself and your accomplishments.
Some of us naturally shy away from the idea of tooting our own horn, believing it gives the appearance of egotism or arrogance. But you need to get past this misguided conception. To get ahead, it is important to let others know what you can do and what you have accomplished.
One tip: every quarter, send your manager a report of the things you've accomplished in the last three months and how ongoing projects are progressing. These reports can come in very handy come your annual review.
Network
This is essential if you want to move ahead in your career. It's something you should be doing whether you are looking for a job or not. Making connections can help in many different ways – gaining new information and insights, learning about trends, learning about job opportunities.
You need to go beyond your immediate circle of colleagues and build relationships with people in other departments and in other companies. Social media platforms such as LinkedIn make this much easier to do.
Lend a hand
One of the best ways to build goodwill and good relationships with others is to volunteer to help them. If you take the time to listen to others, try to understand their problems and offer solutions, you will develop a reputation as someone willing to go above and beyond, a team player and a problem solver.
You don't have to sacrifice time for your own work to do this. You just need to be selective about what extra projects to take on.
Keep growing
Growing in your career doesn't just happen. In addition to doing the things mentioned above, you need to continually challenge yourself, to take on new and different projects to help you develop new abilities and skills. This may be uncomfortable. You may have to learn a lot of new information, ask people for help, and do things you are not used to, but the rewards will be worth it.
Whether you're looking for a full-time career position, or a part-time, temporary opportunity, take a look at Helpmates' current job opportunities and then follow directions to apply to the ones that interest you.