Cover letters, so old school and completely unnecessary, right?
NO!!!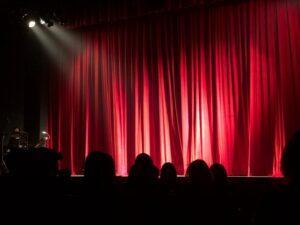 A well-written cover letter actually can help you get the job. Why? Because it can highlight your great interest in the opportunity. More importantly, it can showcase how you can help an employer solve its problems (which, remember, is why employers hire people).
What's more, a cover letter actually  allows you to do something that you really can't do until you're sitting in a job interviews:
Ask for an interview!
Without a cover letter the only thing you're sending an employer is your resume. (Sometimes not even that, if you're applying online and the application is a form you fill out that doesn't ask for – or allow you to include – a resume.)
Resumes used to put in black and white your contact info, your education, your skills and the jobs you've had. While you should write it such that it emphasizes your successes and the things you did for employers, it's not a document in which you can ask for an interview.
Here's the best part: simply asking for an interview in your cover letter actually increases your chances of getting an interview!
How to ask for an interview.
Don't forget, in the body of your cover letter you need express your great interest in what the employer does and how you think you can help the company achieve its goals.
You do so by mentioning one or two things that you've done in the past that show how you have the skills, knowledge and experience to do so:
As a line manager in the Cerritos warehouse of my employer, I made it a point to get to know my team members personally, honoring birthdays, anniversaries, children's accomplishments and so on. My own manager told me I appeared to "make work fun" for my team. Retention numbers also back this fact up: my manager told me attrition on the line declined by 15 percent – the most of any year – after my first full year on the job."
During my two years as a CSR, I've been commended regularly by my manager for my efficiency as well as my customer reviews. My manager particularly has commented on my calm handling angry customers.
At the end of the cover letter (your concluding paragraph), you end by asking for an interview:
I'm excited about this opportunity as (position) with (company) and would enjoy the chance of meeting with you to discuss it more and – more importantly – the chance to discuss my experience and skills and how I can provide value to you. Please call me at XXX-XXX-XXXX or email me at name@emailaddress.com to schedule an interview.
Thank you for taking the time to consider my application. I would like to interview with you to discuss how my skills and background can be of service to (company) as (position). My number is XXX-XXX-XXXX and my email address is name@emailaddress.com. I look forward to hearing from you.
Are you looking for work? Take a look at our current temporary, direct-hire and temp-to-hire job opportunities. If you find one or more that look interesting, follow the listing's directions.
Even if you don't see anything that looks appealing, register with the Helpmates branch office nearest you: we're constantly getting new assignments, some of which are filled before we ever have time to list them on our website.