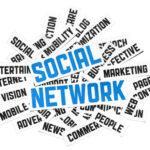 As a social media site, LinkedIn has been hailed as the best place for recruiters to find talent, and for candidates to find employment. While LinkedIn has supported company pages since the beginning, most businesses haven't taken advantage of this resource, instead using the site only when they're looking for new employees.
However, LinkedIn reached a milestone of 200 million members in 2012—which means more people than ever, including prospective employees and potential customers, will see your company page. Is your LinkedIn page ready for prime time?
The new company page layout on LinkedIn
One reason many businesses might have ignored the company page option on LinkedIn is because there wasn't much to offer. However, the social media site has recently updated the layout for business pages, adding plenty of features designed to help you highlight your company.
Visual changes are among the most striking to LinkedIn company pages. The updated layout includes banner images on the home page and service pages, and a featured thumbnail is automatically generated for updates. You can also manually select an update to feature and display the thumbnail prominently on your pages.
The home page now allows you to feature products and services. Another change to home page layouts is the placement of recommendations, which are featured more prominently along the left side of the page. The ability to showcase public opinion helps you build trust for your business.
Changes have also been made to the way updates are handled. LinkedIn business members can now attach documents, including PDFs, to status updates, and everyone who follows your company will see your updates in their feeds. You can also filter who sees your updates based on factors like industry, geography, and seniority.
Taking advantage of the LinkedIn opportunity
With so many people using LinkedIn, and more joining all the time, you can't afford to have a sparse company page. If prospective talent or customers visit your LinkedIn page and see an incomplete profile, blank pages, and an update history that was last active a year ago, they won't be very impressed.
Filling out your LinkedIn company page with interesting, relevant information about your business can strengthen your image and market position. With regular page updates and some prominently featured recommendations, your company looks great to LinkedIn browsers—who are probably there searching for businesses like yours.
Make the most of your LinkedIn company page, and give your potential clients and candidates a reason to keep coming back!
Find the help you need
Helpmates Staffing has worked with the Southern California business market and its candidates for more than 40 years. We provide staffing solutions and consultation services for companies throughout the area. Contact us today to learn more about how we can help your business achieve a competitive edge.