You've no doubt heard the saying that 80 percent of your accomplishments comes from 20 percent of your efforts. This is known as the Pareto Principle (which actually states that 80 percent of effects come from 20 percent of causes).
(You also may have noticed that 20 percent of your colleagues do 80 percent of the work, but that's a topic for another blog post. Career tip: you want to be among that 20 percent!)
Yet when it comes to career success, it's a bit flip-flopped: Your success is due to about 80 percent preparation and 20 percent work.
Let us explain: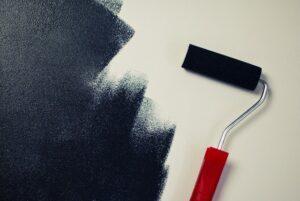 Let's say you want to paint a room. You see yourself taking a paint roller to a large wall. But what comes before you grab a roller? Prep work! As in cleaning the wall (if necessary). Maybe even sanding it. Certainly putting painters' tape along the edges to protect the trim and/or carpet. And don't forget to place drop cloths on the floor, move the furniture away from the wall, and take off pictures, mirrors and light fixtures.
That's a lot of work! And you haven't even started putting paint on the walls yet!
But if you don't prepare well you'll discover paint drops on the carpet/floor, furniture, on the wall where you don't want it, and so on. Your paint job will be something of a failure. All because you rushed into it and just wanted to "get 'er done!"
Career success is the same: Rush around slapdash, trying this and that without doing the prep work and it's a sure path to…mediocrity
Let's say you need to give a presentation. It's in front of your colleagues and supervisor. People you know well. So you don't prepare and decide to wing it.
You didn't practice, so you get nervous and mumble. A colleague asks a question and you give the answer you thought was correct only to have someone else correct you.
How impressed is your boss going to be? Do you think she's going to ask you to lead an initiative any time soon? Will she trust that you know what you're doing when you suggest a certain tactic?
You know the answer. And all could have been avoided if you took the time – yes, the tedious, two-afternoons-consuming time-in-addition-to-ALL-the-OTHER-things-you-need-to-do – to prepare for your presentation.
In other words, a successful project or task often results from work you do before tackling the task. Work that's often a LOT of preparation, and it's often 80 percent of all the time you're going to spend on the task. Actually doing the task itself takes about 20 percent of your time.
So keep this in mind: 80 percent of any success you'll have in your career will be taken up with preparation work. Often not "fun" work either. The "glory" and the fun makes up just 20 percent.
Ready for a new opportunity in the Los Angeles/Orange County region? Helpmates is hiring! Then check out our job board and see if one or more positions listed there appeals to you.