This is one of the top standard job interview questions, so expect to hear it at your next interview. Employers ask it because they want to know why you want to work at their particular company, as opposed to simply doing it to make money.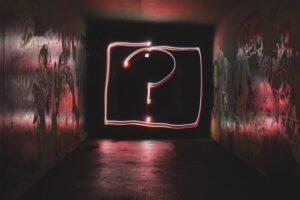 This question also helps the hiring manager learn about your career aspirations and how the job fits into that, as well as what you know about the company.
In answering the question, there are two issues you need to address – why you want to work at this particular company, and why you want to work at this particular job at this company.
Why the Company?
In order to answer why you want to work at this particular company, you naturally need to know something about the business. That means you need to do research. There are a number of sources for this, beginning with the company website.
On the website you can find out all the basic information about the company – its history, mission, products, and recognition it has received. Check out the press releases from the company as well as the company blog if there is one. Another place to look is social media to see what you can learn about the business.
Research online as well to see what pops up in your search. Finally, can check to see if anyone in your network has information about your potential employer.
All of this research should enable you to come up with specific reasons why you want to work at the company. These reasons could relate to the reputation of the business, its leadership, the products or services it offers, its culture and values, its growth or success, or particular programs, such as its marketing efforts, community involvement or training programs.
What you need to avoid are answers that are too vague or general, things that could apply to any company, or answers that show you haven't done your homework.
Why the Job?
You have told the hiring manager what you like about the company. Now you need to focus on why you want to work in this particular job. You have to show the hiring manager why you are the best qualified person for this job.
To formulate an answer, first take another look at the job description. What caught your interest about the job? Why did you decide to apply for it? You need to talk about what really turns you on about the job because hiring managers want to hire people who love what they do and are excited about doing it.
Your answer should also explain why you would excel at the job, what skills and knowledge you have acquired that will allow you to deliver an exceptional performance  and value. Your answer should cover both why you are interested in the job and why you would be good at it.
Again, you want to avoid answers that are too vague or general, ones that could apply to any job. You don't want to give the hiring manager any reason to believe you only want the job because it's available. You need to convince him or her that you are the perfect match for the position.
You need to show enthusiasm also, explaining why you find it interesting using particulars about the job. If the hiring manager senses a lack of interest, your chances of getting the job are gone.
If you need help finding the next job at which you can excel, contact the recruiters at Helpmates. We have many direct-hire, temp-to-hire and temporary assignments just waiting for your special skills. We look forward to hearing from you.