Used to be, many employers used temporary workers, independent contractors or freelancers only sporadically, such as during employee illness, leaves of absence or during the holiday season. But things have changed – savvy employers now use these temporary folks much more strategically.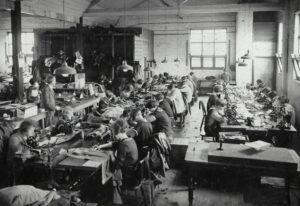 Companies need to make sure their workforces are agile and flexible enough to respond quickly to changing conditions, and to do this, they rely on contingent labor.
They use contingent workers for a number of different situations:
For specific skills
If an employer has a short-term project that requires a special set of skills, they can use temporary workers to handle it. Also, by repeatedly using the same people for these special projects, the company builds relationships with these workers, and managers know they have reliable expertise available when needed.
To handle work regular employees don't have time for
If there is work that always seems to be unfinished because employees are too busy handling more important matters, companies can use contingent labor to clean up the outstanding assignments.
Surges in demand
During certain times of the year (such as the holidays for retailers and summer for amusement parks), some companies can expect higher demand, and contingent labor can help them handle the increased workload during that time.
Background Checks Even More Important
It takes new hires a good deal longer than contingent workers to become fully productive because they don't have to be introduced to all of the company's processes, procedures and culture. They simply come in and begin working on their assignment.
But, as with regular workers, the performance of a temporary worker depends on their skill level. So, it is just as important to know about the temporary worker's background. That means verifying all of the information on the resume to ensure it is accurate and also contacting references.
This is where staffing companies can help. The company will do the work of screening all the applicants, perform background checks, and will send you only the ones that fit closely with the job description.
It may also help to administer a skills assessment to the applicant to evaluate their technical ability to do the job.
A Blended Workforce
A blended or hybrid workforce is one that consolidates both full-time employees and contingent workers. To get the most out of such an arrangement, a company would probably have to tweak its culture a bit to allow for greater integration of the temporary workers.
A blended workforce culture is one that also incorporates remote workers into its operations to fully utilize the contingent workers, who sometimes may even work remotely.
Communication Is Key
When a company is moving to add more contingent workers, communication is critical. Company leadership needs to inform employees what is happening – the changes that are taking place and why the company is taking this particular course of action.
The company needs to spell out any changes to policies and procedures. It's also important to assuage concern among regular, full-time employees about the increase in temporary and/or contract workers because regular employees may feel threatened. They need to know that the move is not a threat to their job security, but just the opposite, a way of enabling them to do their jobs more efficiently and effectively.
Need some flexible workers? Contact the Helpmates branch nearest you to speak with one of our recruiters about your workforce needs.