The minimum wage rose to $13.50/hour in Los Angeles in July and will rise to $12/hour in Orange County in January. Couple this with the fact that it's a hot candidates' market today with unemployment in Los Angeles at 4.1 percent (in May) and in Orange County at an incredible 2.6 percent (also in May), and the best temporary workers have their pick among assignments.
So if you're not paying even more than the new minimum wage going forward, you more than likely will find that your staffing partner won't be able to fill your order because it won't be able to find quality candidates at that rate.
Top Talent Wants More Than Minimum Wage
The fact that better talent wants more than the new minimum is understandable: not only should better employees be paid more, they often are. And they expect it.
What's more, if you want a temporary person to stay with you for the duration of his/her assignment (or even work with you on a temp-to-hire assignment), you should pay top talent more in order to keep them working for you: underpaid workers may decide to look for better-paying work.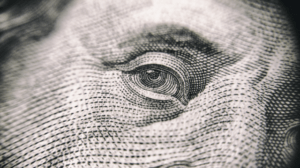 Investing in top temporary talent by paying a few dollars more is still less than paying for wasted training, productivity and overtime when the best workers leave assignments for better pay.
The average tenure of a temporary employee industry wide is 10.7 weeks (in 2017), but Helpmates' temporary associates stay with us an average of 17.1 weeks, 60 percent longer!
Billing Rates Need to Rise with the New Minimum Wage
In addition, chances are you might be asking your staffing firm to keep its billing rates low. At first blush, this makes sense from your standpoint: after all, the temporary workers aren't your employees but the staffing firm's and one of the reasons a company works with a staffing agency company is to  keep its staffing/workforce costs low.
But your staffing partner's costs have just increased because the staffing firm has a ton of expenditures that need covering with the money it receives after it subtracts the rate it pays its employee (your temporary worker) and your billable rate:
Worker's compensation
Payroll taxes
Benefits (to both internal and temporary employees)
Recruiting costs
Office lease and overhead costs
And so on.
Here's a little-known fact: while you may pay a billable rate of $22.50/hour to your staffing firm and the agency pays its employee $15/hour, you may think that that 50 percent markup is considerable. But don't forget all the costs the staffing firm needs to cover (as listed above). The reality? A staffing firm's actual profits "are pennies on the dollar, low single digits."
Sounds like we're whining doesn't it? Yet, just like our clients, staffing companies are in business to make a profit. If we continue to charge you the same but pay our employees more, our already-slim profit margin decreases even more.
Bottom line: the higher minimum wage requirements in Los Angeles and (in January) Orange County will affect the quality of the temporary workers your staffing partner is able to attract and place. You should expect your partner's billable rate to increase and support its doing so.
In fact, Orange County employers may want to consider raising their own "minimum wage" now because Orange County residents can "cross borders" to work in Los Angeles County cities with the higher minimum – and they probably will.
If you'd like to partner with Certified Staffing Professional experts who have the tools to customize a temporary staffing program that will deliverable favorable results in this challenging market, or if you just want to better understand compensation and billing rates, contact us here at Helpmates: we'll be happy to chat with you.