The pace of change continues to accelerate in our society, led by technological progress and the accompanying economic growth. Growth and change will only continue to pick up speed into the future. In such an environment, what are the skills and abilities workers will need to navigate the world of work?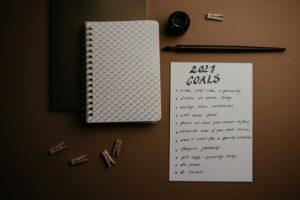 The skills necessary for success in the 21st century, as identified by business leaders and academics, are all connected to what is known as "deeper learning" or "higher order thinking skills". These are skills such as analytic reasoning, complex problem solving and teamwork. They put a premium on flexibility and adaptability. They differ from more traditional types of skills in that they are not as content or knowledge-based.
It will certainly come as no surprise to hear that skill sets related to digital literacy will be highly valued. So-called "soft skills" (such as being able to get along with others and communication skills) will become increasingly important as well. Here are some of the key skills for the 21st century.
Learning and Innovation Skills
Critical thinking
This involves analyzing facts to reach a conclusion or form a judgment. It is based on a rational, logical, objective evaluation of evidence.
Problem solving
This is the use of different methods or strategies to find solutions to problems. There are many different methods depending on the type of problem. Some of the more common problem-solving strategies include abstraction, brainstorming, hypothesis testing, root cause analysis, and divide and conquer.
Communication
Communication skills encompass both written and oral expression. These skills are necessary to express thoughts and ideas clearly and effectively.
Collaboration
This skill involves the ability to work with others. It requires empathy, listening, tolerance, and good communication. People with collaboration skills can handle difficult situations, accept feedback, work with people of different cultures and backgrounds, and influence and persuade others. They know how to work in a team-oriented environment.
Digital Literacy Skills
Information literacy
This is the ability to determine when new information is needed, as well as the ability to locate the information, evaluate its validity and then use it effectively to understand an issue or solve a problem.
Media literacy
This involves the ability to assess the information produced by different types of media for its truth value. Being media literate means a person can detect propaganda, censorship and bias in media information and the motivations behind these distortions.
Information technology
Information technology covers a broad range of activities. Generally, it describes any entity that stores, retrieves, manipulates, or receives information electronically in a digital format. This covers everything related to computer technology and to areas such as robotics. The skills required to work in this area are considered hard skills: learned abilities that can be quantified.
Career Skills
Leadership
Not everyone will be in a leadership position, but the kinds of skills leaders require will be highly valued by employers. These are skills that relate to decision making, managing and resolving conflict, delegating, giving clear and useful feedback, and project and task management.
A solid work ethic
People with a strong work ethic are motivated, dependable, persistent, and resilient. They meet deadlines. They have a positive attitude and are results oriented. They focus on how to overcome obstacles rather than being overcome by them. They work to continually improve their skills and performance.
Organizational and time management skills
When companies are always trying to do more with less – and do it more efficiently – they value employees with good time management skills. These are skills that involve prioritizing tasks, allocating time, planning, setting goals and creating strategies to meet them, and reviewing performance in order to determine how to improve it.
Whether you've been laid off in 2020 or are thinking of broadening your job and career horizons in 2021, the recruiters here at Helpmates are here for you. If you haven't already, check out or current job opportunities and/or contact the branch nearest you to register with us.
Here's to a happy 2021 for all of us!!!