The way your nutraceutical company manages your temporary workforce has a massive impact on your bottom line. Your staffing needs are unique in that your GMP and SOP practices must be met to the absolute letter by your workers. So ensuring that your temporary workforce has the skills, background and training is paramount.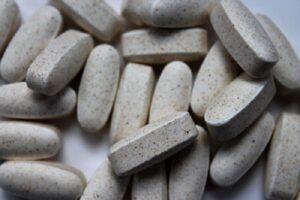 Use Helpmates As Your Competitive Edge!
When you change your temporary workforce provider to one who knows the nutraceutical industry well you will see a large, positive effect on attracting top temporary talent, retaining them, all while managing costs and risks. Which results in a healthier bottom line overall.
Reliable and Strategic Nutraceutical Staffing Services
The staffing recruiters here at Helpmates have considerable experience recruiting for the nutraceutical industry. Just some of the ways we take nutraceutical recruiting to the next level include:
We specifically look for associates who have experience in the nutraceutical industry.
If these candidates are in short supply, we look for those who have fast food service experience (they are comfortable working on an assembly line) or in pharmaceutical production. Even those who have worked in an automated retail distribution center environment are good candidates for a nutraceutical environment.
We created a customized course of more than 30 training videotapes that our associates watch before they go on assignment as well as during their assignment. These tapes:

Provide our associates with an overview of their role on assignment and their tasks.
Get them up to speed as to expectations regarding how critical cleanliness is/what to do if their work clothes become soiled, etc.
Instruct them in the definitions of important terms (such as SOP and GMP), and so on.
Thorough Assignment Training
So comprehensive is our pre- and post-placement training that our clients have told us they really don't need to do any additional preparation of lower level associates such as packers. Associates in more skilled positions, such as quality control technicians, do need – and receive – additional training from our clients. Yet we make sure that all of those we recruit for the nutraceutical industry understand from the get-go how critical adhering to all SOPs is and what to their assignments entail, allowing them to understand exactly what is expected of them from day one onwards.
Nutraceutical Positions for Which We Recruit
Helpmates can help find you workers for your temporary, temp-to-hire and direct-hire opportunities in positions such as:
Packers
Parts-washers
Sanitation workers
Machine operators
Blenders/mixers
Granulation workers
Quality control technicians
Inspectors
R&D technicians
Administrative assistants
Accountants
Planners
Purchasers
And more
Strategic Recruiting for Agility and Reliability
If your current recruiting processes are causing poor operating performance, high turnover in your workforce and low employee engagement, let the experienced nutraceutical recruiters at Helpmates help you attract the best in industry talent, helping you realize more profits with an efficient, low-turnover recruiting process.