Today's job seekers are increasingly tech-savvy. With mobile devices like smartphones and tablets now an integral part of daily life, most of the available talent is searching for—and applying to—jobs on the go.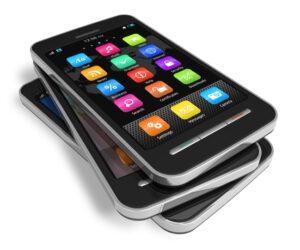 In the fall of 2012, nearly one-third of Google job searches were performed on mobile devices—up from just 17 percent in November of 2012. More importantly, the big job boards are seeing an increase in mobile traffic, with both Indeed.com and CareerBuilder.com reporting mobile searches that have more than doubled in the past year.
The attraction to mobile job hunting
Smartphones and tablets have made just about everything more convenient. When users can do their banking, shopping, and emailing from their phones, it's a natural extension to start transferring other typical computer activities to mobile devices.
By going mobile, candidates can search for jobs anywhere, anytime. Job seekers can set up email alerts on mobile devices, see job postings in real time, and apply on the spot. In addition, those who are currently employed can browse jobs on their lunch breaks or commutes, using a non-corporate network.
How companies are failing to capitalize
Despite the rising popularity of mobile job hunts, a majority of companies are making it hard for mobile candidates to apply. Only 29 percent of businesses with more than 500 employees have mobile-optimized websites—which means the other 71 percent of business sites will display tiny, barely readable text on a mobile screen.
Even Fortune 500 companies aren't optimizing on mobile. Around 2 percent of them have job applications that are designed for mobile users. Most Fortune 500 companies use a third-party system that forces job seekers to grind through as many as 15 pages just to apply. On CareerBuilder, 40 percent of those who don't use the mobile software provided by the job board site abandon the lengthy application process.
Is your site responsive?
Having a mobile-friendly website that is optimized for job seekers is essential in today's hiring environment. A long, cumbersome application process that doesn't display well on smaller screens will frustrate those who are tech-savvy—often the very people you want to hire.
Look at your website from the mobile job seeker's point of view, and make sure your application process could be easily completed on a lunch break. Creating a separate mobile site, or tailoring your existing website for mobile friendliness, could be the smartest recruiting decision you make this year.
Get a helping hand from Helpmates
A leader in recruiting and staffing solutions, Helpmates Staffing can help ensure that you're ready to bring in the best mobile job seekers, and retain top talent for your company. With more than 40 years of experience, we understand the southern California market and its candidates. Contact us to learn more about our professional employee services.