Social media is teeming with people, millions and billions of people: Twitter boasts of 100 million users per day. Facebook was heading toward 2 billion users worldwide in February. LinkedIn, meanwhile, now has half a billion users.
And many of them could well be interested in a new job or career opportunity.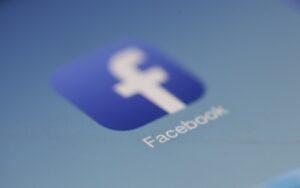 So recruiters have flocked to social sites in droves. And who can blame them: all those millions of people in the U.S. in one place, available to contact with an easy click on the Enter key after writing a short message.
Yet, 80 percent of recruiters report that they've had zero luck in actually hiring someone they sourced on Facebook and Twitter. Nada. None. Big fat goose egg. Zilch.
How is this possible? So. Many. People.
And that's the problem: the author of the post linked to above believes that recruiters tend to look at the social sites as quasi candidate databases because there are just so many potential candidates on them.
Yet the sites weren't created with recruiting in mind, so it's quite difficult to find qualified candidates. After all, look for people who are business managers and good luck finding them with that keyword on Twitter (the social platform doesn't sort profiles by job title). As for Facebook, most people don't put career information on their profiles at all.
Many people have written on how to source talent on social media. (For example, take a look at this terrific piece on sourcing and recruiting on Twitter). Take a look below for our advice.
Sourcing on Twitter
To source on Twitter, you need to be active on it: you should be participating in its community regularly. Make sure you have a photo of yourself (rather than the "egg") by your Twitter handle. Tweet about more than jobs and recruiting issues. Stay away from just tweeting job postings.
Work hard to get followers: it helps build your credibility. This will mean tweeting possibly five times a day (job postings don't count). You can use Hootsuite to schedule your posts, but will need to scan through your followers' tweets and re-tweet, comment and like them.
Facebook Sourcing Tips
You may want to use a free sourcing tool created specifically for Facebook, Social Talent.
Successful Facebook recruiters join the Facebook Groups where their typical prospects hang out. Comment when you feel you have something worthwhile to say; answer questions that provide true help. Don't recruit; you'll be seen as pushy and sales-y.
Go ahead and reach out to people you feel might make a good candidate for an open position: Facebook is public. It's also a business. It's OK to treat it like one – carefully so, however.
The most important thing when it comes to sourcing on social media is sincerity. Be genuine. Be enthusiastic – this opportunity could a life changer for someone and her family!
Speaking of sourcing: we know where the good guys are! If you need help finding and vetting potential candidates for your company's job opportunities, contact the Helpmates' office nearest you. We would love to hear how we can help: contact us today.