As the exceptionally low unemployment rates in Orange and Los Angeles counties show little signs of abating, workers – as we discussed last month – are expecting more pay, especially considering the recent minimum wage increase in Los Angeles County and the coming (January 2019) increase in Orange County.
So what is a proper wage today for your workers? How do you know if your wages are competitive? What wage point do you need to offer to be considered an employer who pays more than average?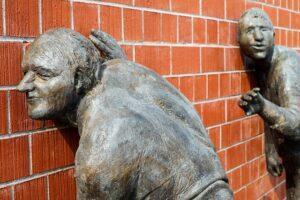 For example, we did a bit of digging recently and found that pay rates for positions we typically fill for our clients (customer service representatives, forklift operators and administrative assistants, to name just three) are – surprisingly, considering the cost of living in the region – not necessarily above the national average.
Take CSRs and administrative assistants.  According to Indeed.com, a CSR in Brea is paid about 16 percent more than the national average for CSR pay, while the pay rate for an administrative assistant in Brea meets the national average, while Anaheim employers pay admins 11 percent more than the national average.
How to Find What Your Competitors Are Paying
There are many quick ways to determine what your competitors are paying their employees:
You can simply call and ask! (People truly are less secretive than we may think they are.) Make sure when you ask that you ask for rates that you specify position level (entry-level, mid-level, years of experience etc.) to get a more accurate idea of pay rates.
Check online job boards, look at your competitors' open positions and take some notes.
Check with local trade organizations, local/regional SHRM chapters, chambers of commerce, even temporary agencies. (We can give you ranges but not actual numbers and we won't tell you what we bill your competitors.)
Ask job candidates. They just might be happy to tell you what they're being paid.
Check out the Bureau of Labor Statistics' Occupational Compensation Survey (OCS). It has occupation pay rate information for different geographical areas across the country. Here's the one for Los Angeles-Long Beach (numbers are for May 2017, the latest available) and here's Orange County's (also from May 2017).
Explore Indeed.com's Salary Comparison tool.
Caveat: Your Competitors May Not Be Who You Think They Are
You might think that once you find what your local competitors are paying, you're good! But remember: Southern Californians have no problem driving 90 minutes or more for work. (We've already noticed that some Helpmates' workers who live in Orange County already are happy to drive to LA County for work…and its higher minimum wage. They barely blink an eye.)  So comparing competitors physically near you might not be the ones to research so much as competitors to which your workers move when they want more money or better benefits.
Helpmates has been providing Southern California's top employers with terrific workers for more than 40 years. We know pay rates! If you'd like to learn more about what competitive pay rates are in your area, contact the branch office nearest you. We'd be happy to help you ascertain what you should pay in order to attract top talent.