Your company has what you believe is a pretty nifty job-referral program for employees: if they refer someone who ends up working for you for at least six months, the referring worker gets a few hundred dollars.
So you ask your employees to let their friends and friends of friends know about career/job opportunities with you. You also ask that employees share your job postings on their personal social media channels.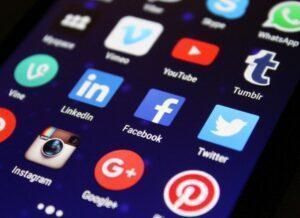 You sit back and wait for the referrals to rush on in. But what do you hear? The sound of nada (if nada made a sound).
What gives? You ask employees to share your job openings, you reward them handsomely if a referral works out, they can easily hit "share" on a job posting, but candidates don't respond?
Why?
It could well be because the employees who refer great people are really, really picky regarding who they will refer to your (and their) company: they only make a referral if they truly feel it's a good match for both the company and the potential employee.
And so that downsizes their pool of referable friends/acquaintances considerably!
And regarding why those jobs that are shared don't get a response? Indeed.com's study of 10,000 job seekers, Privacy of Job Search, found that 24 percent of those looking for work are the least likely to share this fact online. What's more, 50 percent of job seekers wouldn't even tell a partner that they've applied for a new position. In fact, two-thirds of job hunters said they were concerned (very to somewhat) about their job search going public.
So when it comes to jobs that do get shared via social media? No one may apply because they are worried about being found out: if they express interest to a friend on social media for more information? Ooops! There goes their cover!
After all, according to the Indeed.com study, 52 percent of respondents reported that their biggest fear was having colleagues find out that they're on the job hunt. This fear was far greater than the risk of not getting a new job (29 percent).
It's a bit ironic: we tend to post great photos of our families, our activities and so on to all and sundry on social media. But when it comes to our search for work, mum's the word.
If your Irvine-area company isn't finding the right people for your openings via employee referrals, consider partnering with Helpmates: we've been helping companies in Southern California find great people for their temporary, temp-to-hire and direct-hire opportunities for more than 40 years and we'd love to help your company. Contact the Helpmates branch office nearest you.