Are you already noticing a shortage of medical coders, billers, patient intake admins, and other "middle-skill" healthcare pros here in Southern California? If not, you will soon.
The Pasadena Star News reported last year that 42 percent of the demand for these types of "middle skill" workers (and others) won't be met by 2022.
In fact, the LA Economic Development Corporation (LAEDC) predicted 125,000 healthcare job openings by 2022 for all levels of medical positions. These positions pay well and are a great way for people to find in-demand careers after just one or two years of training.
What is your Los Angeles/Orange County healthcare organization doing to prepare?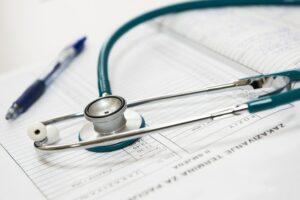 For example, what do you currently pay your medical billers, coders, and admins? We believe healthcare organizations are going to have to raise salaries to attract these hard-to-find workers.
Here's what Indeed.com reported as the average hourly rate for these workers for #LA and #OrangeCounty (as of early September):
Medical biller: Anaheim, $16.15. Los Angeles, $16.46
Coding specialist: Anaheim, $25.38. Los Angeles, $27.66
Medical transcriptionist: Los Angeles, $42,720 per year
Practice manager: Newport Beach, $67,243 per year
If you're not able to raise pay rates, here are some ideas you could try to attract middle-skill healthcare professionals:
Offer current medical clerks and receptionists fully paid-for training to become coders, transcriptionists, etc.
Offer remote work/telecommuting options.
Recruit outside your traditional talent pool/adjust your skills and experience requirements. For example, instead of requiring six months of experience for an entry-level position, take someone out of high school and train him in medical billing.
Consider hiring contract/freelance workers.
Partner w/ a # healthcare staffing agency.
Helpmates provides healthcare staffing services for Orange County and Los Angeles employers. From medical clinics, private practices, hospitals, nursing homes, and more, we provide coders, transcriptionists, insurance billers, office managers, receptionists, and more.
Contact the branch nearest you when you need healthcare staffing help.