It's sad and, unfortunately, true: even in this hot, hot, hot candidates' market, it can still take people 40- and 50-plus a long time to find work, especially if they've been laid off or out of the workforce for a few years going back to school,  raising a family or taking care of an ailing loved one.
It can feel as if employers have all the power. After all, they hold the job you want and age discrimination laws or no age discrimination laws, they decide which candidate they will choose for the job (and it could well be someone over 50, just not you).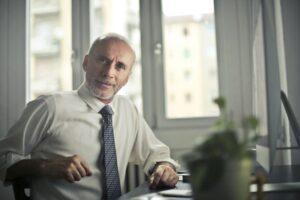 So unless you decide to become self-employed, you're going to need to come well prepared as you approach your job search. Here are six strategies to help you level the playing field more in your favor.
Ditch the dates.
You don't really need to put dates on your resume.  (For example: Assistant Director, XYZ Services, 1992-1997.) If you feel you must, go back and list employers no more than from 15 years ago.
Create a functional resume.
Most people use a chronological resume, with their most recent jobs showcased at the beginning of the document. Instead, highlight your key accomplishments and skills at the top of the resume, then follow with an abbreviated list of prior jobs.
Highlight accomplishments rather than responsibilities.
Employers hire people who can do the job. What have you accomplished that show you can do the job?
Promoted to branch manager within six months of being hired.
Cold called 100 businesses each week, in person (not by phone).
Closed $10 million in new accounts in three years. (This one should be prominent!)
Highlight your technical skills.
Employers too often erroneously believe older workers may not be "up" on the latest technologies. Disabuse them of this early by listing up-to-minute technical skills in your cover letter and during the job interview.
Be flexible.
Understand that you may not be able to get a job at the same pay/responsibility level if you've been out of work for a while and/or laid off. Let the employer know that you understand that the company isn't there to fulfill your career aspirations; you're there help the business succeed and you're eager to get started and prove your worth in a position that may be at a lower responsibility level than what you're used to. It's more than fine to mention that once you have proven yourself, you would enjoy talking to the hiring manager about opportunities for advancement.
Look for work at companies that say they hire people older than 50.
Some companies encourage older workers specifically to apply to work for them. SimplyHired.com, for example, allows companies to specify "people over 50." Use that search term, plus the city you're interested in and see what pops up. You also can try Workforce50.com.
Be aware, however: one woman "test drove" those sites and found that searching on them provided "no real advantage" than searching on sites such as LinkedIn and Monster.
Whether you're just starting out in your career, you took some time off for a valid reason, you've been laid off, or you're a seasoned professional, Helpmates can help you find work! We have dozens of temporary, temp-to-hire and direct-hire opportunities. Check them out and contact us today!