Famous UCLA basketball coach John Wooden used to tell his players to focus only on those things they could control.
His wisdom applies to your job search: you can't control how many job interviews you receive but you can control how many people you reach out to. You can't control whether or not you receive a job offer as a result of one of those interviews, but you can control how well you prepare for your interview, how much research you perform on the company and the hiring manager, how much you practice for the interview, and so on.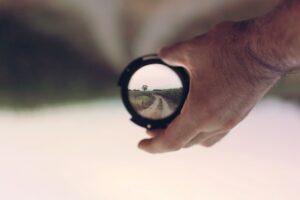 Take a look below for other things you can focus on in your job hunt.
Making sure your resume and cover letter are free from typos, misspellings and grammatical mistakes.
You don't want to trip up your chances from the get-go, so proof your resume and cover letter for any and all mistakes. If you feel your grammar and spelling skills are sketchy, ask someone you know who is up on spelling and grammar rules to proof your documents.
Another way you can really help your candidacy is to write a different cover letter for each position to which you apply. You also should tweak your resume to showcase the skills and experience you have that best meet the job's requirements. Yes, this takes more work, but every job is different and your resume/cover letter should "sell" your skills, education and experience in a way that best fits any particular job.
The best positions often go to people who know someone at the company.
Is this "fair"? That's not the point: this is reality. However, you can control your own network and allow it to help you find a great position. So start asking around (let people know what you're looking for and the skills you possess). If you see a position you like, check LinkedIn to see if anyone you know has a connection with the employer.
Many people apply for the same position. Competition can be TIGHT!
Don't let that worry you because as someone who wants to take control of his/her job search, you are going to contact the company (or ask around your contacts) to find the name and contact information of the hiring manager for the position. Then you're going to contact that person directly. Yes, you are!
There's a lot you simply can't control about the job search process, but there's plenty that you can when it comes to your own efforts. So take as much control as you can and contact potential employers directly, make sure your resume/cover letter is different for each job and has no mistakes at all, and expand your network to help you learn of – and be recommended for –terrific positions.
If your job hunt is taking too long, consider working on some temporary assignments with us here at Helpmates Staffing as you search. Many temporary assignments can – and do – turn into more permanent positions (so you may not need to search anymore)! Take a look at our current job opportunities and then either apply or contact us.